Trivec partners with Westpay for enhanced payment options
March 16, 2022
The combination of Trivec POS and Westpay's solutions enables new payment functionality for better user and guest experiences.
Trivec, leading Point of Sale technology provider to the European hospitality market, has extended its partnership with payment solution provider Westpay. Following a successful pilot at a large Stockholm restaurant, Westpay's payment devices and services now become an integrated part of Trivecs solutions offering.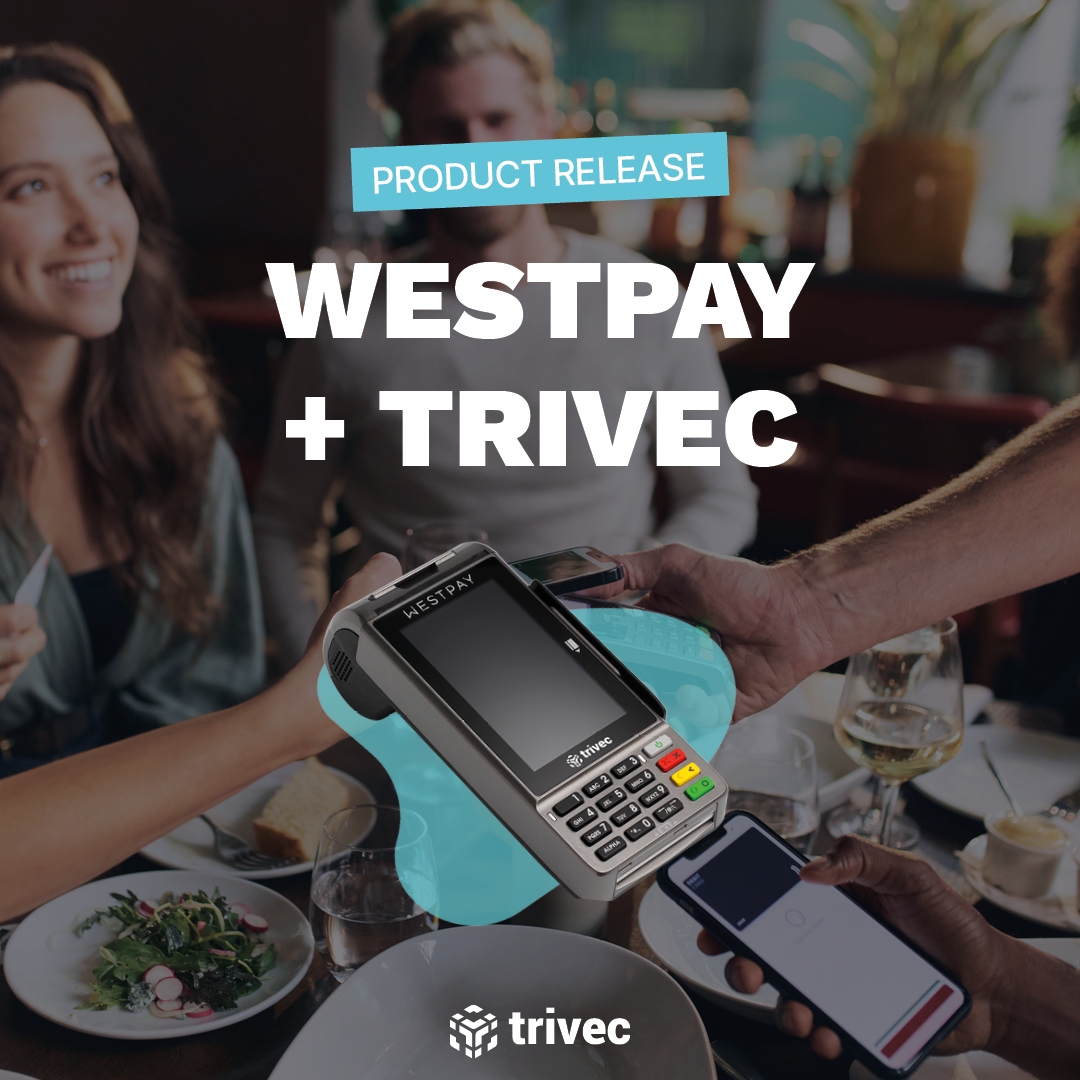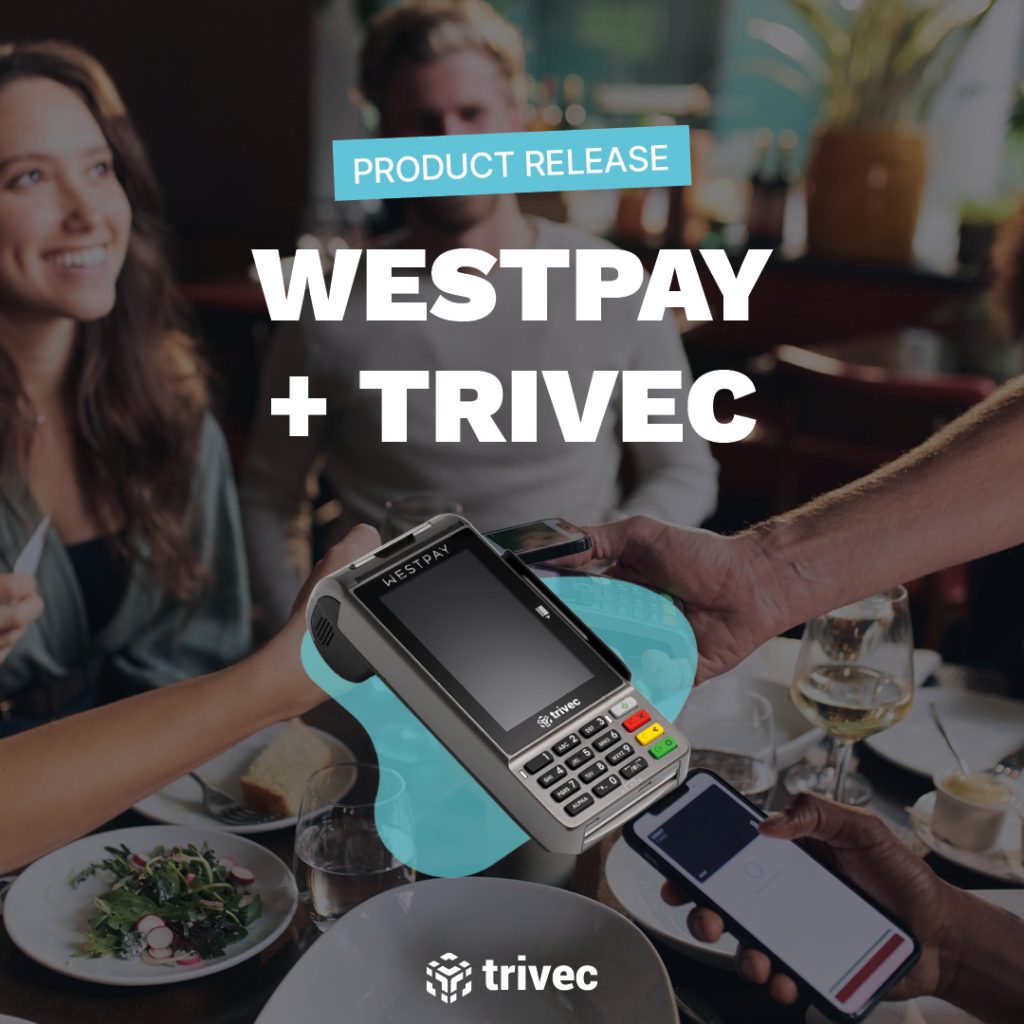 Westpay's wireless and wired card terminals offer enhanced functionality and usability for Trivec customers, with a touchscreen interface that facilitates advanced payment options tied to Trivec's POS, such as convenient splitting of bills at the table.
Westpay-and their payment offering is a perfect fit for Trivec and our customers. Our partnership enables us to better absorb customer feedback to make improvements and deliver updates faster. Thanks to Westpay and their development team being so responsive to our input, we also become more agile when implementing new POS functionality that leverages increasingly smart payment terminals, says Henrik Larsson, CRO, Trivec.
Through this partnership, customers will have a single source for their POS systems and hardware needs. Trivec will keep Westpay terminals in stock, making replacement devices readily available.
It's great to see our partnership with Trivec entering the commercial phase. We are proud to support Trivec with our payment solution, making it an essential piece of their offering and technology roadmap. Together, we are building solution that makes a significant difference for restaurants. Simplicity, performance, and overall customer experience are the critical objectives for our joint efforts, says Sten Karlsson, CEO, Westpay.
Westpay's Carbon C10 wired and C100+ wireless handheld terminals are available now from Trivec. They combine great potential for customized payment apps with an impressive feature set, including dual band WiFi, 4G and Bluetooth support, advanced security and exceptional battery life.

Media contacts:
Henrik Larsson, CRO, Trivec, tel. +46 73 057 02 22, [email protected]
Jenny Westerberg, Group CMO, Trivec, tel.+46 70 740 71 40, [email protected]
Sten Karlsson, CEO, Westpay, tel. +46 70 555 60 65, [email protected]
About Trivec
Trivec is a supplier of POS-solutions for restaurants and Beverage Systems to the European hospitality market. Our solutions help optimize payment and facilitate operations management for restaurants, bars and hotels. Trivec's product offering includes POS-systems, self ordering kiosks, card payment terminals, pager systems for restaurants mobile POS and beverage systems, with flexible options for integration with booking, finance, personnel, purchasing and inventory functions. Trivec locally serves more than 8,000 customers from offices in Sweden, Norway, Denmark, Belgium, and France.
Read our white papers for inspiration.
Download Running a hotel, Digitalize your restaurant in 10 steps, Business plan restaurant, How to choose the right POS system for restaurants,
Open a restaurant, How to manage a bar,
3 big trends in the restaurant industry, Restaurant trends.
About Westpay
Westpay is a full-service fintech- and Payment Solution Provider that offers solutions that simplify payments and amplifies the overall customer experience. If you represent a restaurant, hotel, store, in-store, or e-commerce, and looking for a payment solution that adds value, we can help you all the way. The company is represented globally, headquartered in Stockholm, Sweden and is listed on Nasdaq First North Growth Market. For more information: www.westpay.se