Self Service Beer Wall
Increase your customer experience
Now you can engage your customers with your beverage. With our self-service beer taps your customers can pour their own draft beer, wine or other beverage. Studies show that if you engage your customers and get their involvement, they are more likely to purchase from you again.
And by using a self-service beer wall, your guests don't have to stand in line by the bar which increase the service level you are offering. A win-win solution.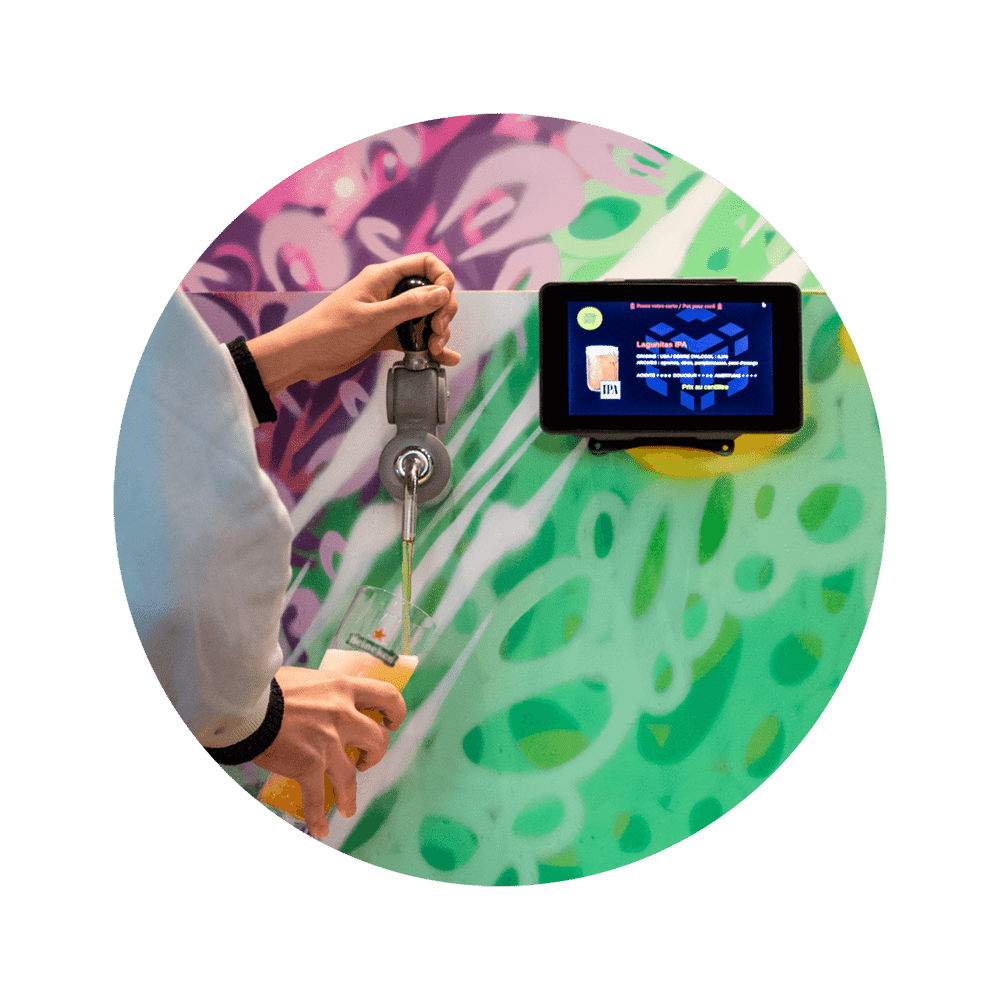 Main advantages of a self-service beer taps
Increased sales and customer loyalty thanks to the convenience of self-service and prepaid cards

Increased quality and durability

Controlled use through card reader

Real-time comparison of drinks served, and drinks paid for

Improved control of beverage inventory

Custom reports and simplified management with POS integration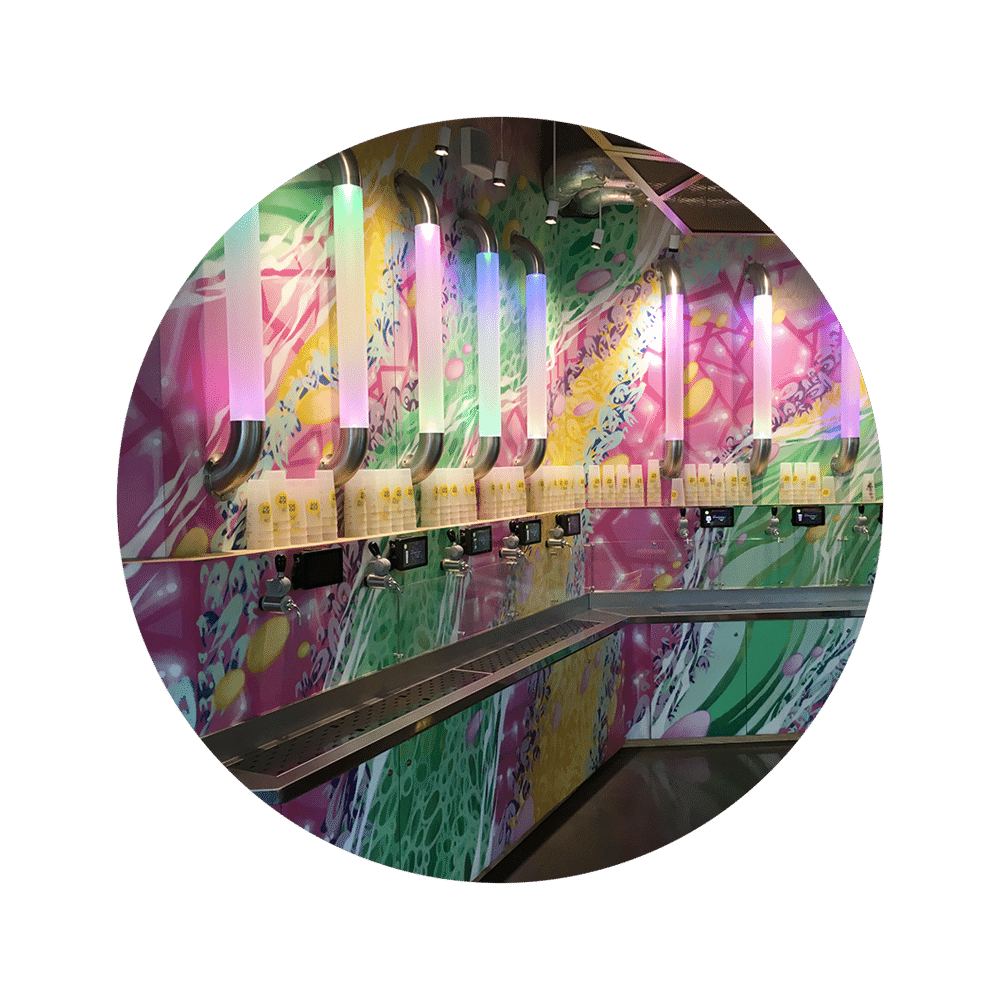 How does a self service beer wall work?
Our solution integrates dispensing and management tools and software. The beer wall is integrated with the software of Trivec's POS system, allowing for real-time comparison of drinks served and drinks paid for. The data are protected, and the reports can be customised to your requirements.
Use the beer wall with a prepaid card
Trivec's self-pour technology with touchscreen allows your customers to pour beer, wine or soda from taps on a wall using a prepaid card. The card reader integrated in the touchscreen reads the customer's balance in real time and debits it according to consumption. The beverage dispensing module is integrated with Trivec POS system, allowing for real-time comparison of drinks served and drinks paid for, which makes it easier for you to keep track of your stock.
Contact us
After you have filled in your contact information, you will be contacted by one of our knowledgeable experts who can tell you more about our solutions.