Hotel system
Trivec has integrations to the most popular hotel PMS system
To be able to give your customers and easy experience when it comes to payments in the restaurant and the bar at your hotel, we have integrations to the most popular PMS system. Which means that your guests can put their bill on the room and pay when they check-out. We have connections to the most popular hotel PMS systems such as Picasso, Mews, Opera, Protel, Hoist Group, StayNTouch, Jazotel, Infor and Comers.
Simplify the management of your hotel and your restaurant business
To have an integration between your PMS system and your POS-system will simplify the experience both for your customers and for the staff. Your customers can transfer their restaurant bills to their hotel room and your staff can focus on improving the quality of service to your customers.
What is a hotel PMS system?
A hotel property management system (PMS) is a set of solutions that hoteliers use to manage their daily activities such as reservations, front desk, housekeeping, maintenance, billing, invoicing, analytics and reporting. A modern hotel PMS system can help you stay ahead of your competitors and make sure that your guests have a great experience.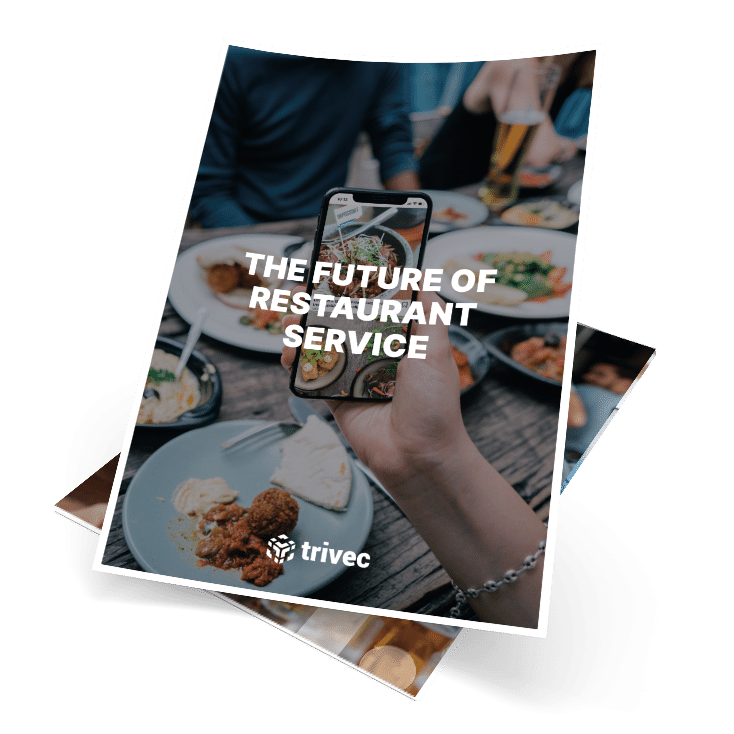 Tips on how to increase the level of service smartly
In our guide "The Future of Restaurant Service" we give you tips on how you can increase the level of service wisely. With an online presence, well thought out logistics in the kitchen and a smooth paymentflow you may increase profitability.
Trivec has long experience working with hotels and hotel chains
We have worked with hotels, resorts and hotel chains for a very long time. And can help you set up the connection between our POS-systems and your hotels PMS system. With this integration you and your staff can focus on keeping your guests happy in the restaurant and in the bar and take the payments when it suits the guest.
Contact us
After you have filled in your contact information, you will be contacted by one of our knowledgeable experts who can tell you more about our solutions.