Tableside ordering
An app for taking orders at the table
What is Trivec Handy?
Trivec Handy is our mobile solution for quick tableside ordering, that allows you to take orders at the table and instantly send them to the bar and kitchen. You minimize the time spent running back and forth from the tables to the point of sale system, since Trivec Handy is integrated into the POS system for restaurant. This also mean minimal administration when updating the menu since it's the same back office.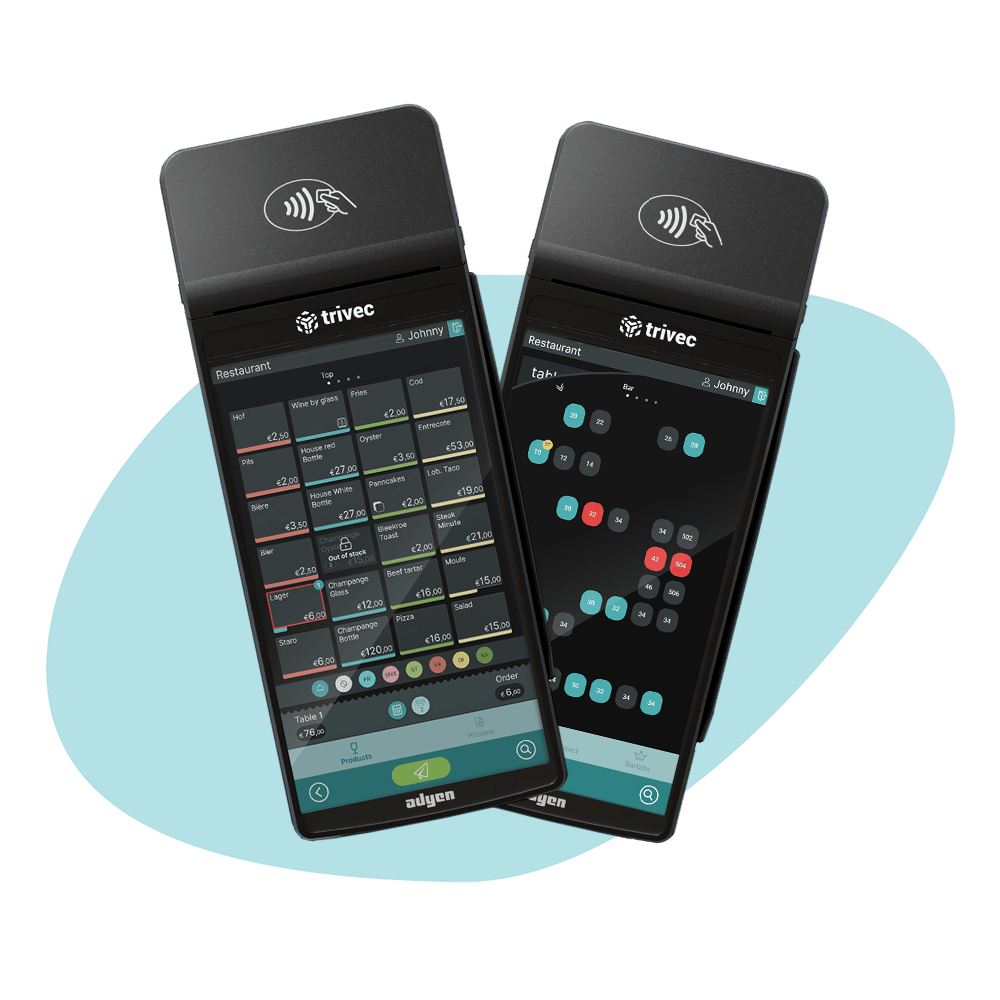 Trivec HandyPay – our handheld POS
Trivec HandyPay is an ordering and payment device – all in one solution. With HandyPay you can take orders and payments more quickly and thereby increase your table turnover as well as your service. Trivec HandyPay is an ordering and payment device – all in one solution.
Easy to use tableside ordering
Trivec Handy adopts the modern way of using mobile solutions for easy navigation and control. The user interface provides convenient access to most features with only one hand, within "thumb reach".
To start a new order, choose a table and swipe left to see your menu options. Click the menu items to add them to the order. You can easily add and remove items as many times as you need.
The billing process is just as easy. Instead of left, you swipe right, which will bring you to an overview of the table where you can do a final check before you choose your guest's preferred payment option (credit card, Apple Pay, Google Pay etc.).
Split the bill in several different ways. You can divide the bill per products you have sold or divide it by number of people.
Easy communication with the kitchen. Since the order goes directly to the kitchen from Trivec Handy, the serving staff don't have to stand in line when placing an order. Which can happen during busy hours.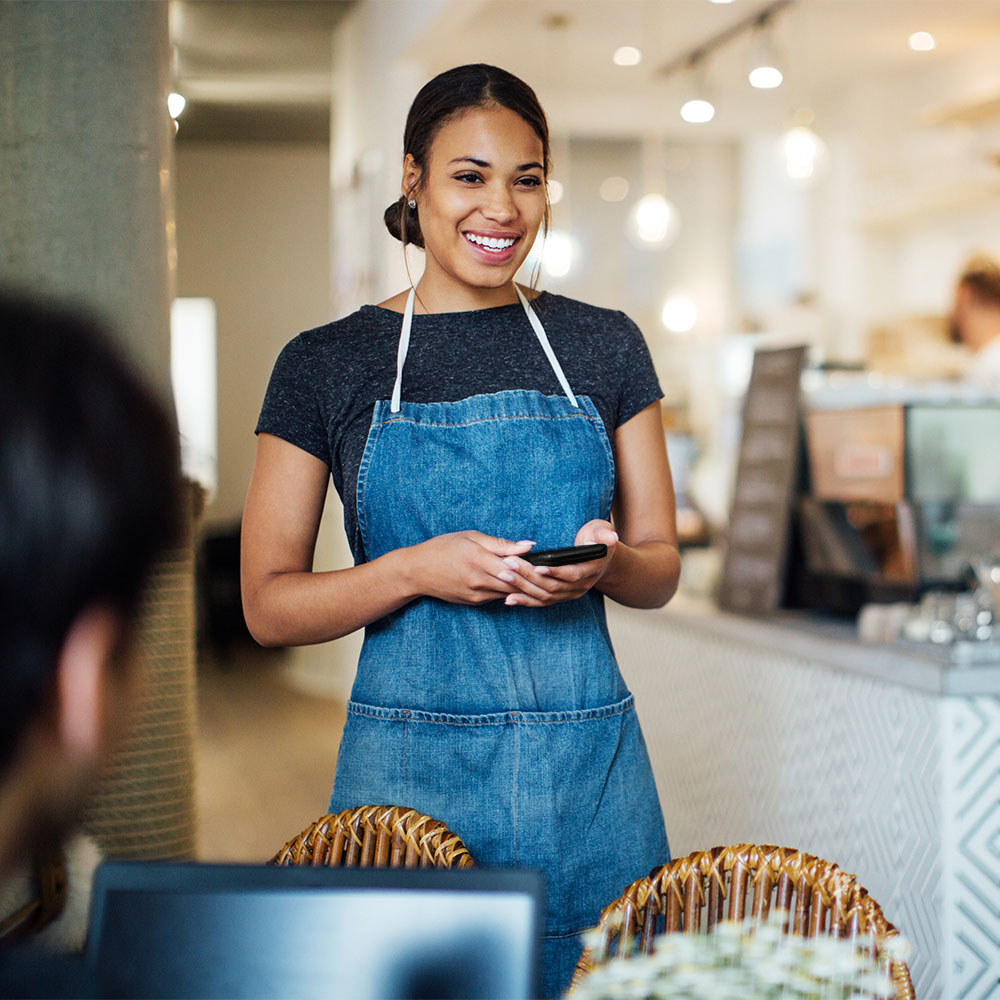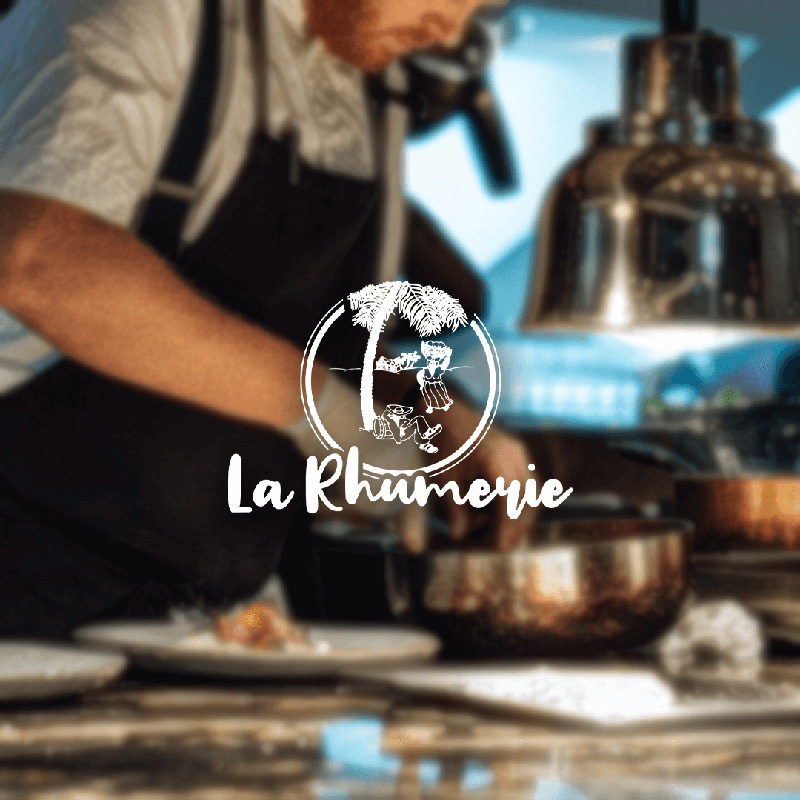 Trivec Handy helps us save a lot of time and money. In numbers, I would say we save about 15% of our total staffing cost and 20% in staff efficiency, and with that I mean energy and time spent running back and forth between tables and the POS system.
- Eric Lenfantin, Restaurant Manager at La Rhumerie in Paris
Easy to use mobile solution for tableside ordering. You can stay with the guests and don't have to run back and forth to the POS-system.

Menu functionality, if you are selling a menu with a starter, main course and dessert to a fixed price.

Integrated with Trivec POS system, minimum administration

Supports many different menu options, which means Trivec Handy can be adopted after your menu without any problem.

Integration with mobile payment (Trivec Buddy), enabling guests to scan a QR code on the screen for direct payment. But you can of course use other payment methods as well.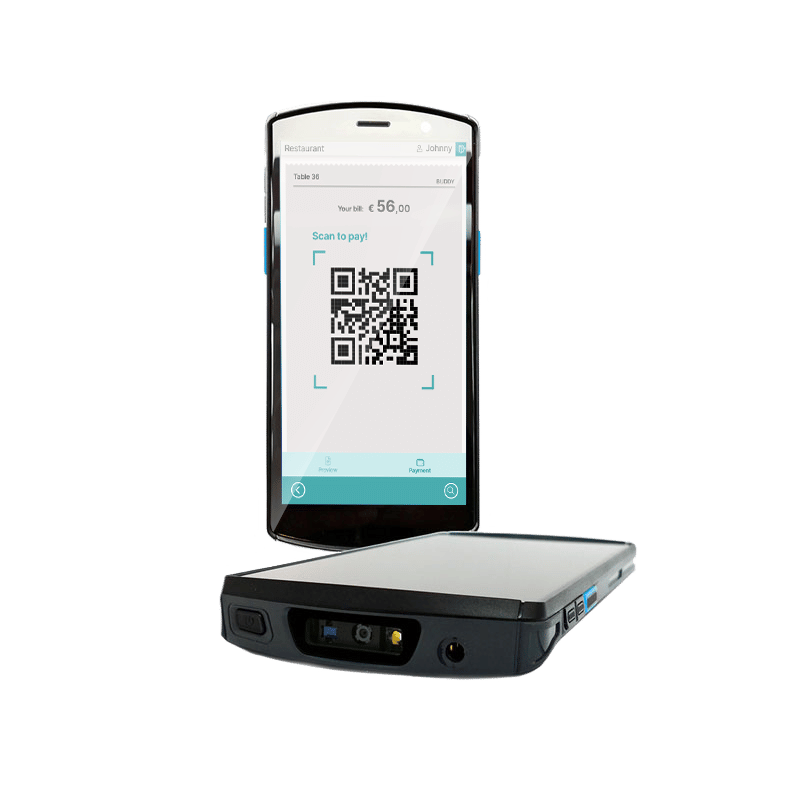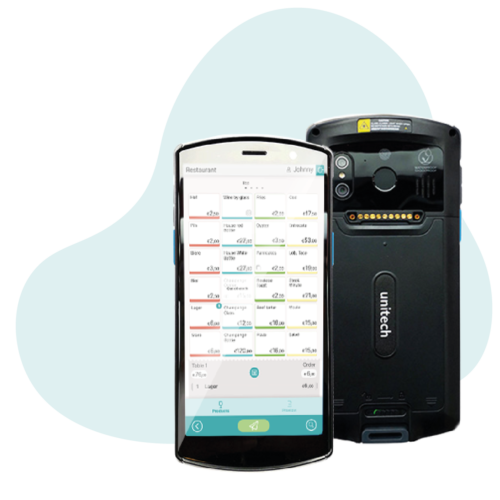 We offer a certified handset to go with Trivec Handy, a powerful ruggedized device with a large screen. The device is shockproof and can handle to be dropped on the floor etc.
The device is fully supported by us and come preinstalled to you as a customer.
The look and feel is professional, you can see that it's a professional tool. Which is very important for many of our customers, so the guests don't think the staff is playing with their phones.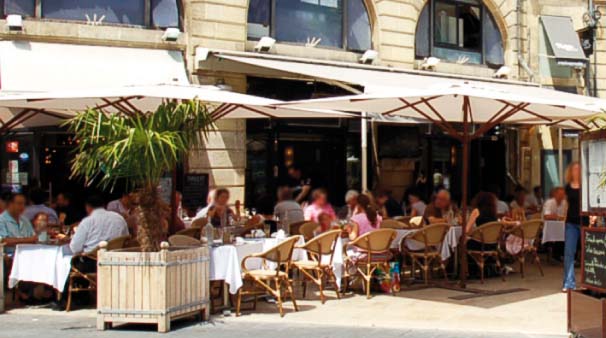 Le Grand Café brasserie has 500 seats and serves more than 400 meals during lunch time. Every second matters. The Handy solution is simple as well as the ordering system which works fine. Handy enables to avoid round-trips between the till and the tables, and the waiters who use the pad do not have to queue anymore behind the till. It saves time and enables a good covers management.
- Loïc Antalex, Le Grand Café in Bordeaux
Contact us
After you have filled in your contact information, you will be contacted by one of our knowledgeable experts who can tell you more about our solutions.