Finance system
To be in control of your finance in your restauant is important for all businesses. And if you can be on top of your sales and invoicing administration and at the same time put minimum time on it – wouldn't that be the best of two worlds? This is what we can offer you with our integrations to finance and accounting system. Today we have integrations to Fortnox, Hogia and Visma.
Minimum finance administration for restaurants
With an integration to a restaurant accounting software all your sales data from your Trivec POS system for restaurant is automatically daily transferred to the finance system. This means that after a busy day in your restaurant, you don't have to spend time on counting your daily sales. All your sales data is automatically transferred to and accounted to the correct account.
If you are a cash free restaurant or business, you don't have to do anything at the end of a day. If you keep cash, you must count the cash, but everything else is taking care of. Also, the time saved for your accountant from not needing to manually punch in sales figures as they already are present when the bookkeeping program is started, is vast.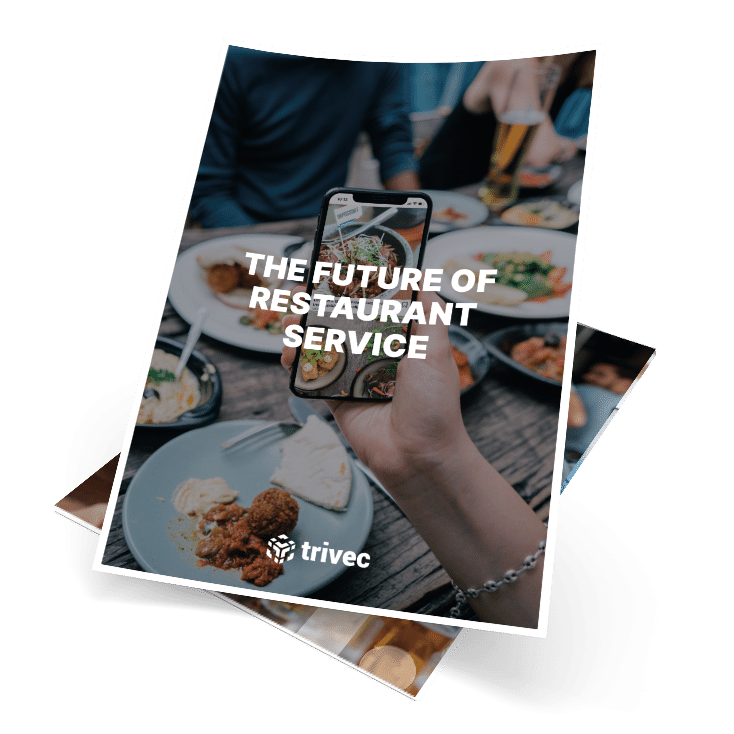 Tomorrow´s guest want a seamless guest experience
Download our digital guide and get concrete tips on how you can attract more customers to your business by using digital tools. You also get tips on how to streamline logistics and how to increase profitability.
Easy to invoice restaurant customers
If you have customers who like to pay with an invoice, it can be company representation or seasonal requests. For example, during Christmas time many companies take their employees out for Christmas dinner. And many companies prefer to pay with invoice. With an integration to some of our restaurant accounting software you can automate this procedure. Which means that invoice is a choice in Trivec POS-system and when the waiting staff use this as a payment method an invoice is initiated and sent to the customer. This saves you a lot of time and errors.
Contact us
After you have filled in your contact information, you will be contacted by one of our knowledgeable experts who can tell you more about our solutions.