Manage a bar
Increase profits with a beverage system!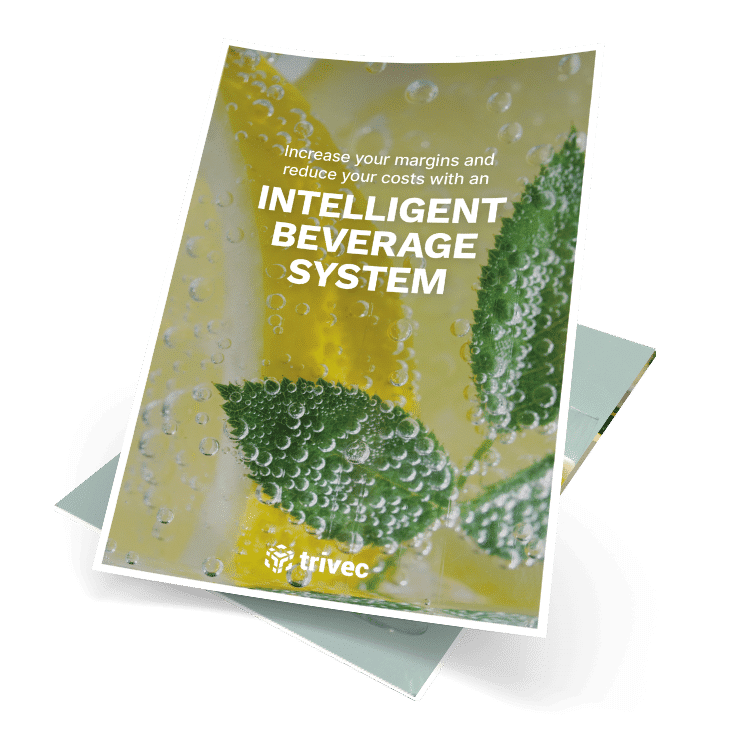 How to effectively manage a profitable bar
As the cost of raw materials and supplies continue to rise, it is more important than ever for restaurateur's and bar owners to carefully track and manage their costs. With high inflation rates, restaurateurs face the challenge of balancing the need to increase menu prices in order to stay profitable, while also maintaining customer satisfaction and loyalty.
As a bar owner or bar manager, you're bound to have wondered how technology and digital systems can not only improve upon your processes and profitability, but also the customers' experiences.
The POS-system (point of sale) of a successful bar is often the starting point of regular customers' experience with staff members. You will want to ensure any new technology or digital systems don't detract from this personalised experience and that the platform of choice not only offers value for money but incorporates bar inventory, stock control and a speedy payment process for the bar staff and paying customers.
There is certainly not a one size fits all solution and profit margins and bar operations are all part of the consideration.
Increase profits with a beverage system!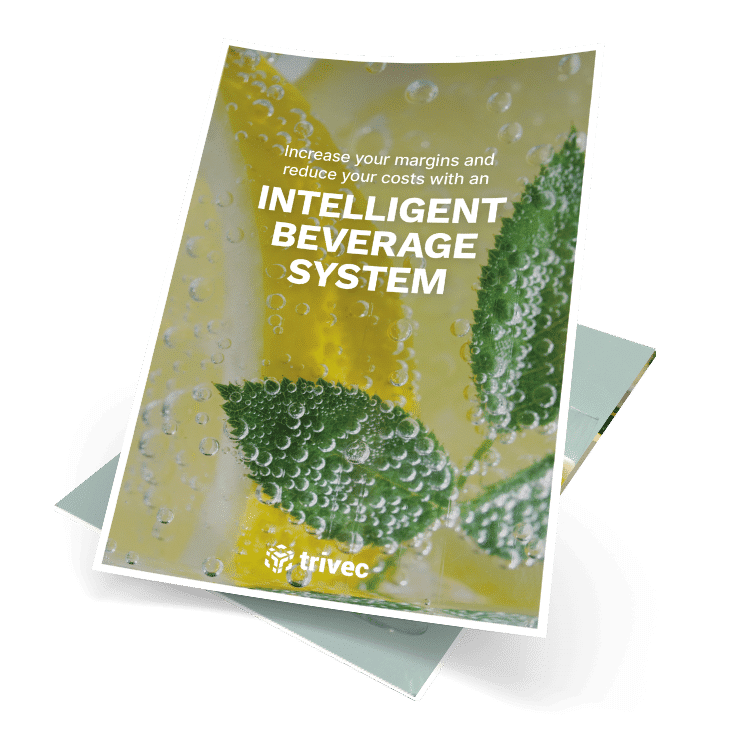 Chapter 1
Bar and restaurant management teams are often resistant to change unless it offers true value which is reflected across the whole of the hospitality industry. From a new bar to an established bar looking to better improve upon its systems or perhaps stand out from the crowd, there are plenty of ways an investment in technology can make a difference to your efficiency, profitability and overall customer experience.
In recent times we have worked with our clients across Europe to offer intelligent beverage systems, our findings and success reflect many of the aforementioned points above and the value and benefits of the system are all part of the products offered. We've put together some bar management tips which incorporate intelligent beverage systems to show how you can effectively run a profitable bar and deliver a great experience.
Chapter 2
Speed of transaction and happy customers are always high on bar owners' wish lists, imagine if you could create an experience where your customers could self-service while bartenders were on hand to help if required or in some cases not required for that specific area of your bar.
A self-serve beer wall, for example, is one of many beverage solutions being used by clients in France, Belgium and Germany. There are intelligent taps, tap walls, self-pour taps and dispenser solutions for all kinds of drinks, either in the hands of your staff or your customers.
The systems are integrated with our pos system, giving you a real-time overview and precise records of your sales and poured amounts. While the solutions are flexible enough to fit your specific needs, they all have one thing in common: they are intelligent and offer reports that demonstrate things such as inventory management and profitability.
Self serve areas or even an automated solution across your entire bar immediately offer greater control and management of your business.
Chapter 3
An integral part of intelligent beverage systems is a revolutionary 'tap system' which time and time again for our clients has improved profit margins across the liquor inventory.
No more overpouring (unless you are paying for it) or happy hours that quite simply don't produce happy profit margins. Imagine having a bar that makes a profit from every drop of alcohol sold. Whether for alcoholic or non-alcoholic beverages, portioning solutions such as electronic valves and dispensing software guarantee precise portions. You eliminate overpouring and minimize the risk of accidental spillage or free giveaways and by getting paid for every centilitre, you can save thousands of Euros every year.
Here comes the data! Check out how much you can save by using our calculator. Our customers are able to access information and reports that all link together seamlessly.
Chapter 4
Bar culture has become an integral part of our society and bars of all types, clubs, winebars, hotel bars, have become a go-to place for many types of people, from older, more discerning clientele to experience-led millennials, and Gen-Z. Bars have become a trend that's evident within the premises and of course on social media. Creating a fun experience for customers ensures your bar stands apart from the sometimes crowded space of the hospitality industry.
While also indirectly increasing your revenues, customer satisfaction is another benefit of intelligent drink dispensing systems. By now it might have become obvious to you that service speed and consistency are a big part of the automatic systems. Yes, the system can be worked into an events space or creative feature area for that wow factor but in its rawest form, it provides a fun environment where customers thrive.
A wine system, for example, that can manage multiple simultaneous pours or a fast bar gun that is connected to barrels of liquor, or perhaps one of our multi-tap beer dispensers that allows you to fill several glasses at once. These are all examples of ways in which you can reduce waiting times for your customers and create a fun environment.
Chapter 5
Thanks to automation, you're not missing out on any income, however you will also be saving money on staffing costs and helping to reduce stress among your bar staff. An automated system will let your staff pour multiple drinks at the same time, eliminating the need for a person to keep an eye on amounts or even moving the task to the customer directly (using self-serve) if appropriate for your bar?
Let's be real, most customers are not ready to enter an establishment with no service staff, and perhaps never will be. Your staff are crucial in the delivery of your bars' values and help deliver customer satisfaction and a certain level of service, but a beverage automation system will help your staff focus on service and more important tasks.
In the cold light of day, a stressed-out bartender on a busy night is not useful to anyone. An automated multi-tap beverage system will free up staff, reduce waiting time, and save you money.
As suppliers of pos systems for restaurants, we help you all the way!
Whatever area of your bar or business you are looking to improve, reach out and speak with suppliers and subject matter experts on how you can improve your bar, in whatever way you require, knowledge is power and knowing what is available can inspire change for the better.
Talking directly about the points we've highlighted today, whether you run a busy nightclub, a local bar or a restaurant, beverage automation is an investment well worth looking into.
In summary, some major gains are to be had. Automation will give you better control and oversight, help you reduce waste and loss of income and free up time for you and your staff, to maintain consistency and a high level of quality.
It is not just a liquor licence you hold, it's a way of life and most importantly alongside providing a fantastic experience for your customers, it's how you make a living! Why not make it profitable and under your control, while also improving customer satisfaction.
Calculate your potential savings
Waste, spillage and stress are a thing of the past. Calculate your potential savings in the bar.
Opening a nightclub? Read more.
Contact us
After you have filled in your contact information, you will be contacted by one of our knowledgeable experts who can tell you more about our solutions.