Bar Gun
Ease and speed of service
The ultrafast liquor dispenser, connected directly to the barrels, allows fast and precise portioning, thus improving ease and speed of service and minimising spill over or wastage. The beverage dispensing module is integrated with the POS system, allowing the real-time comparison of drinks served and drinks paid for, plus easier control of your stocks.
Main advantages of the liquor dispenser
Easier and faster service, no need to handle bottles

Elimination of spill over and wastage – increased revenue with precise portioning

Record of served amounts of alcohol, ensuring consistent quality of cocktails with pre-programmed, precise portioning

Real-time comparison of drinks served and paid for

Improved control of beverage inventory

Custom reports and simplified management with Trivec's POS system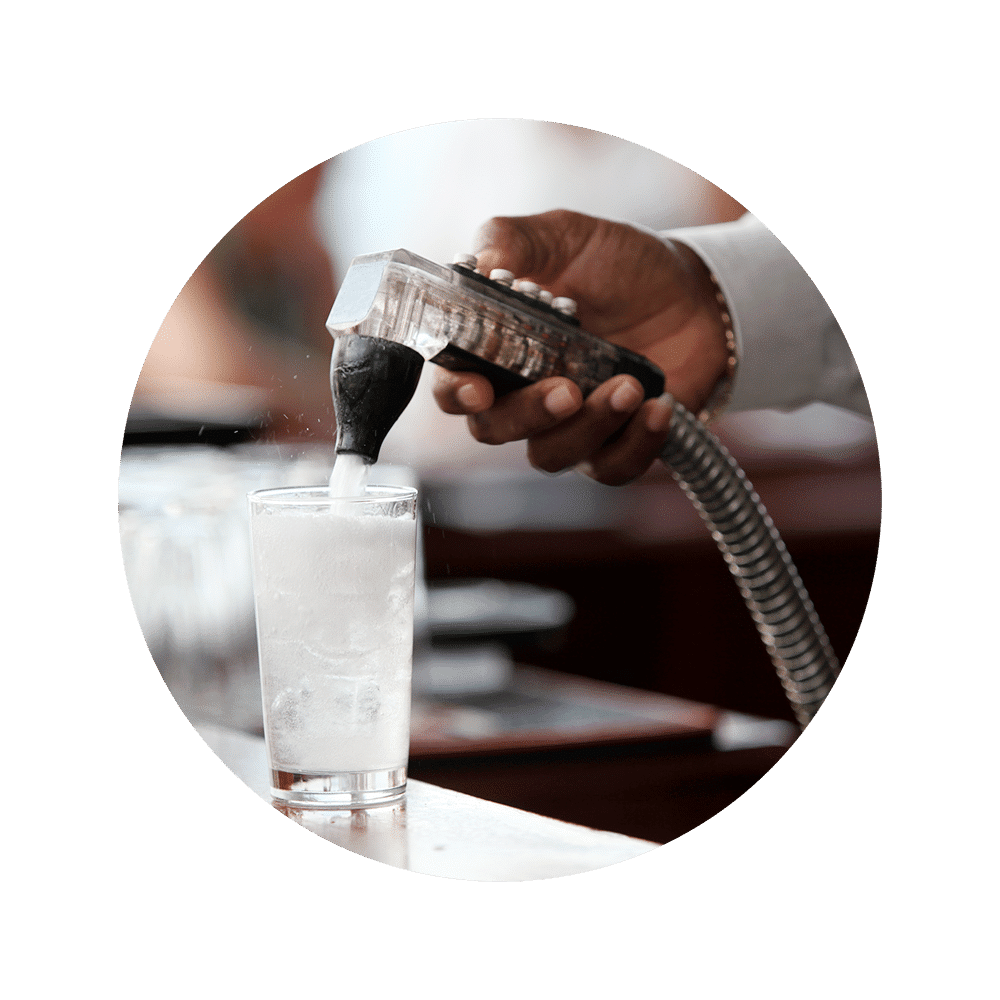 How the shot dispenser works
The dispenser is connected to barrels of 9 litres or 18 litres and allows fast, precise portions of six different drinks, two portions each. This improves the speed of service and flow control. The dispensing system is integrated with Trivec's POS system, allowing for real-time comparison of drinks served and drinks paid for. The data and the reports can be customised to your requirements.
Serve six drinks simultaneously
A bar gun will certainly help you speed up the service for your guests. Very useful in nightclubs where speed and ease of use are important. You can serve six different drinks/alcohol types and two different portions using an ultrafast pouring tool.
Contact us
After you have filled in your contact information, you will be contacted by one of our knowledgeable experts who can tell you more about our solutions.