Order and pay with qr code for restaurant – Trivec Buddy
How to order and pay with qr code for restaurant Trivec Buddy?
Buddy is a web-based product for mobile ordering and payment with qr codes for restaurants. Buddy enables your customers to order from a digital menu and be served at the table or pick it up as takeaway. A great complement that makes it easier for both customers and your staff.
The product is integrated to Trivec's POS system for restaurant and is easy to use for staff and guests. Orders are made by scanning a QR code, selecting items from a carefully chosen menu and paying. Your customers do not need to register an account or debit card in advance, and no download is required.
Read more about Trivec's POS system for restaurant.
Increase profitability with qr codes for restaurant
With our mobile ordering solution Trivec Buddy, your guests can order and pay with their mobile phone which
increases the service to your guests as they do not have to wait to order or pay.
It also increase the likelihood of additional sales since it's so easy to order an extra glass of wine or beer. Here is how it works:
Order and pay with QR code for restaurant – read the menu on your mobile phone
You do not have to hand out menus to your customers. They can read the menu on their own mobile phone by scanning the QR code on the table. They can choose to "like" a dish to easily remember which dishes they were interested in.
No credit card machines – pay with your mobile phone
Your customers use their mobile phone to pay when they order via Trivec Buddy, so no card terminals are needed. You also know that the order is already paid for when you serve your guests, which removes the risk of "dine and dash".
Increased service with mobile order and pay
You increase the service to your guests when they can order themselves via qr code for restaurant, they do not have to wait to get a menu and then wait for the serving staff to come and take the order. With Trivec Buddy, guests can place the order via their mobilephone and the order goes directly to the bar and kitchen, where your staff will bring the food and drinks to the guests when it is ready.
Takeout and pick-up
There might be some of your customers who rather eat their food at home. For these customers you can easily offer pick-up with Trivec Buddy. You create a link on your website that goes to your digital menu, where customers order and pay for the food. Here they also get information when they can come and pick up the food as well as other relevant information that you want to give them. The orders go directly to the kitchen as takeaway, so the kitchen staff knows that the food must be packaged.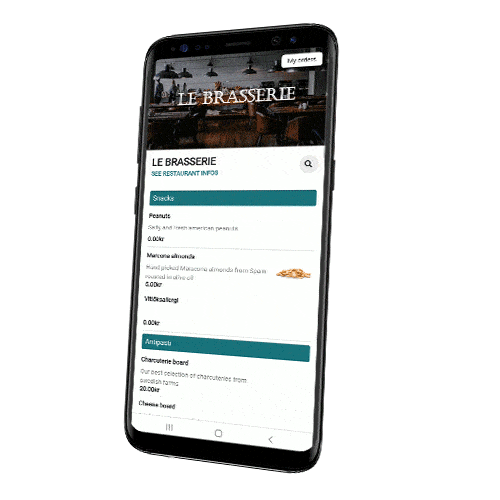 Mobile ordering made easy
1. Scan QR code for restaurant
Unique QR codes for restaurant to enable order at table with a smartphone.
2. Order with smartphone
Scan the QR code with the camera to open the menu in a web browser.
3. Pay directly
The order will not be complete until paid. Not until then preparations start.
We have been using Trivec's new solution for mobile ordering at the table for a while now. We can really see the benefits with putting the customer in charge of ordering and payment as part of our service. Trivec Buddy is exactly what it sounds like, a Buddy that is always available, and that serves both our guests and staff members.
- Niklas Johansson, CEO, Svenska Brasserier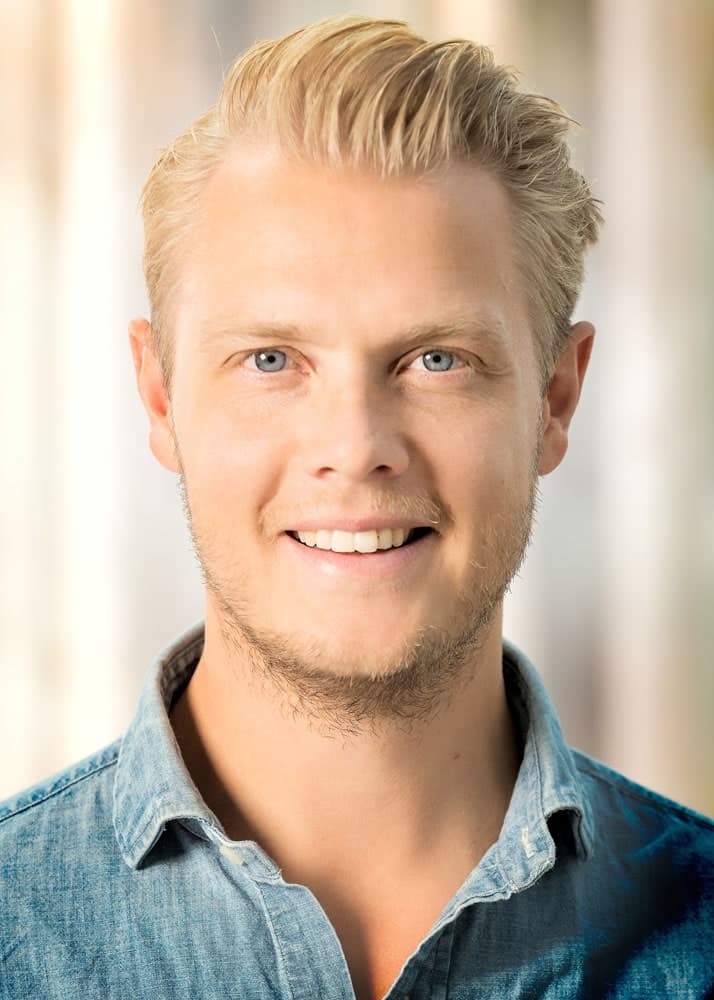 Integrated with your POS system from Trivec
The product is integrated with your POS system from Trivec, which means that your staff (waitressing, kitchen or bar) can see each order on their displays or receipt printers along with which table the order belongs to. Since the payment is complete, all that is left is serving when ready.
Use your POS system to administer mobile ordering
Trivec Buddy integrates with your POS system from Trivec, which means you administer the app (digital menus, etc.) in your POS. Long gone are the days when you needed to work in more than one system. Now, you can create different menus for different purposes in one and the same place.
The integration also supports and simplifies for accounting and inventory management since all orders are registered in Trivec.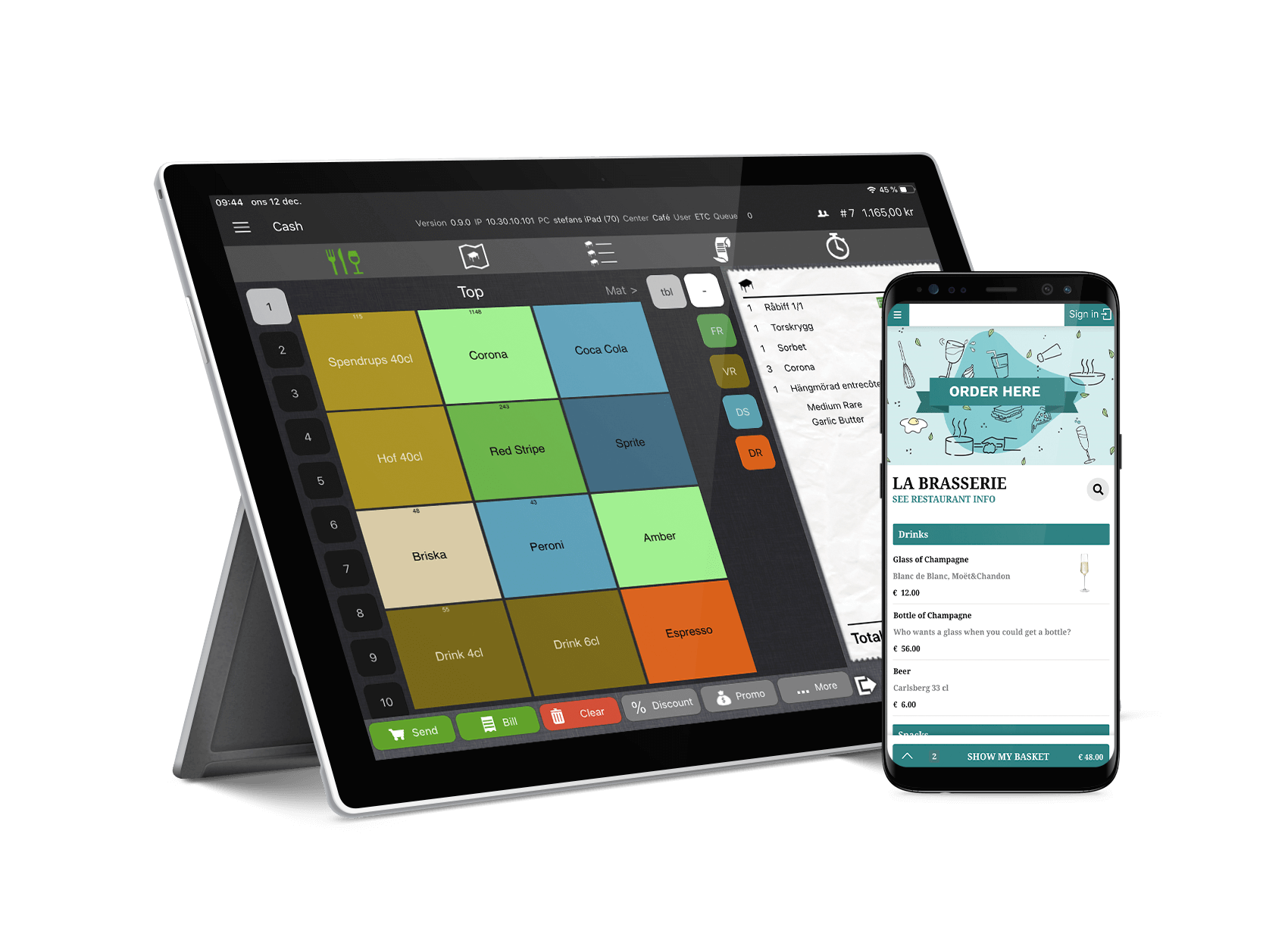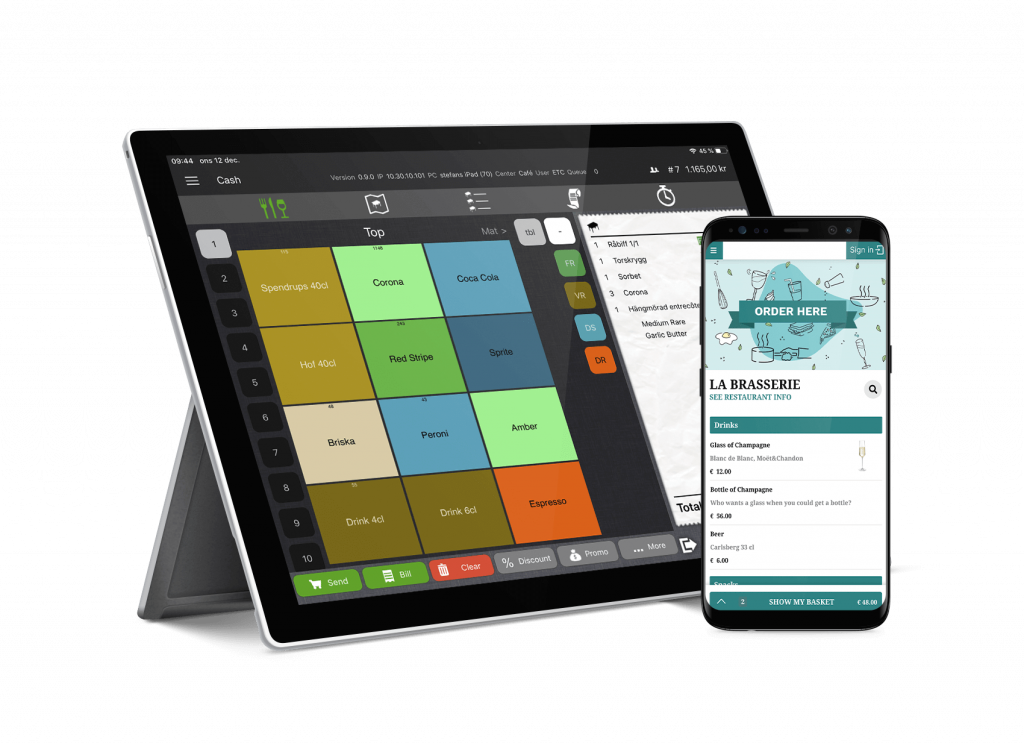 Unique QR codes for all tables
To keep track of all orders, Buddy is integrated to your POS system. Once the order is complete, the order is registered in Trivec and printed in the kitchen and/or bar. The QR codes are unique for each dining room table, at the patio and every hotel room, which makes the product easy to manage for your staff.
No signup
No signup or registration of credit card to get started
Cloud-based
Web-based in the cloud– no application download required
Minimized admin
Trivec Buddy is integrated to your POS system from Trivec
When, where and how is Trivec Buddy used?
Trivec Buddy enables mobile ordering and pay at restaurants in an efficient and fun way based on preexisting conditions.
A possible use case are remote workers. Instead of being tied to an office space they work from places such as restaurants or hotels. With Trivec Buddy, a single guest can order and be served at the table rather than risk losing the table and be forced to pack up valuables just to go and order.
Other possible applications may be:
Room service at hotels
Preventing dine and dash guests
Pick-up or take-out orders
Minimize queuing in the restaurant
Online ordering
Etc.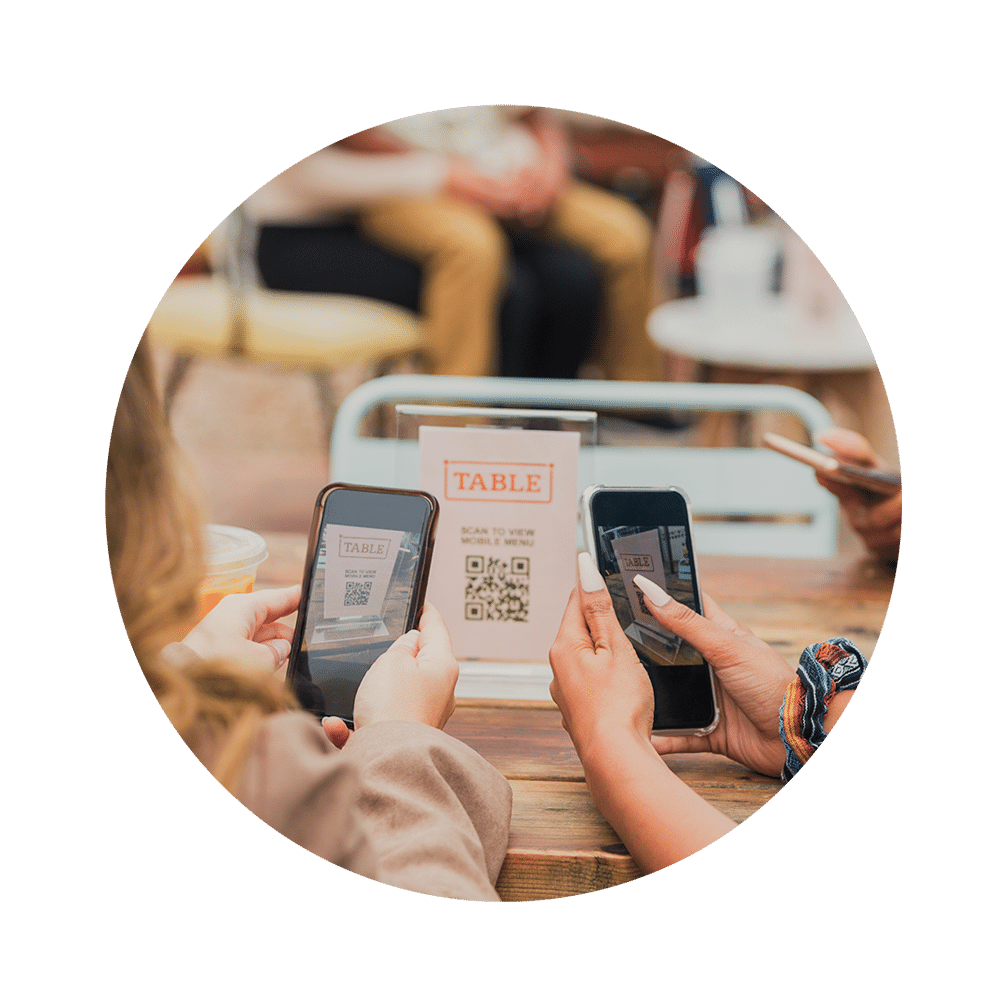 Frequently asked questions
How much does Buddy cost?
Trivec Buddy has a simple pricing model. You only pay for the usage of the solution (transactions costs). There is no start-up fee or monthly fixed fee.
What does the QR code for restaurant look like?
Each table at your restaurant will have a unique QR code for restaurant and you can design the table sign to match your brand. The size of the QR code can vary, just make sure you can scan the code with your smartphone.
Do my customers need to install an app and register an account to use Buddy?
Anyone can use Buddy without installing an app or signing up. The technology behind Buddy is web application technology. Therefore, simply scanning the code will open the menu in a new web browser tab and order.
How do I make sure customers pay for orders made with Buddy?
The order will not be processed until the payment is collected. Payment is setup as a step in Buddy. Only when your customer has put in an order and paid, the order will appear in your POS system and in your printers.
Can I customize the look of Trivec Buddy?
Yes. There are many options for you to customize Buddy to fit your needs. You can for example change the background, main colors and banner. You can also add pictures of your menu items.
Can I customize the menu?
Yes. With Buddy, you decide which items to include/exclude from the Buddy menu. Buddy is setup in your Trivec cash register.
Contact us
After you have filled in your contact information, you will be contacted by one of our knowledgeable experts who can tell you more about our solutions.