Trivec partners with Deliverect to integrate all food delivery apps in the Nordic region.
May 12, 2021
Trivec, a market-leading supplier of POS solutions for the hospitality industry, introduces a new additional service for managing orders from popular food delivery apps, including Uber Eats, Foodora, Hungry.dk and Wolt.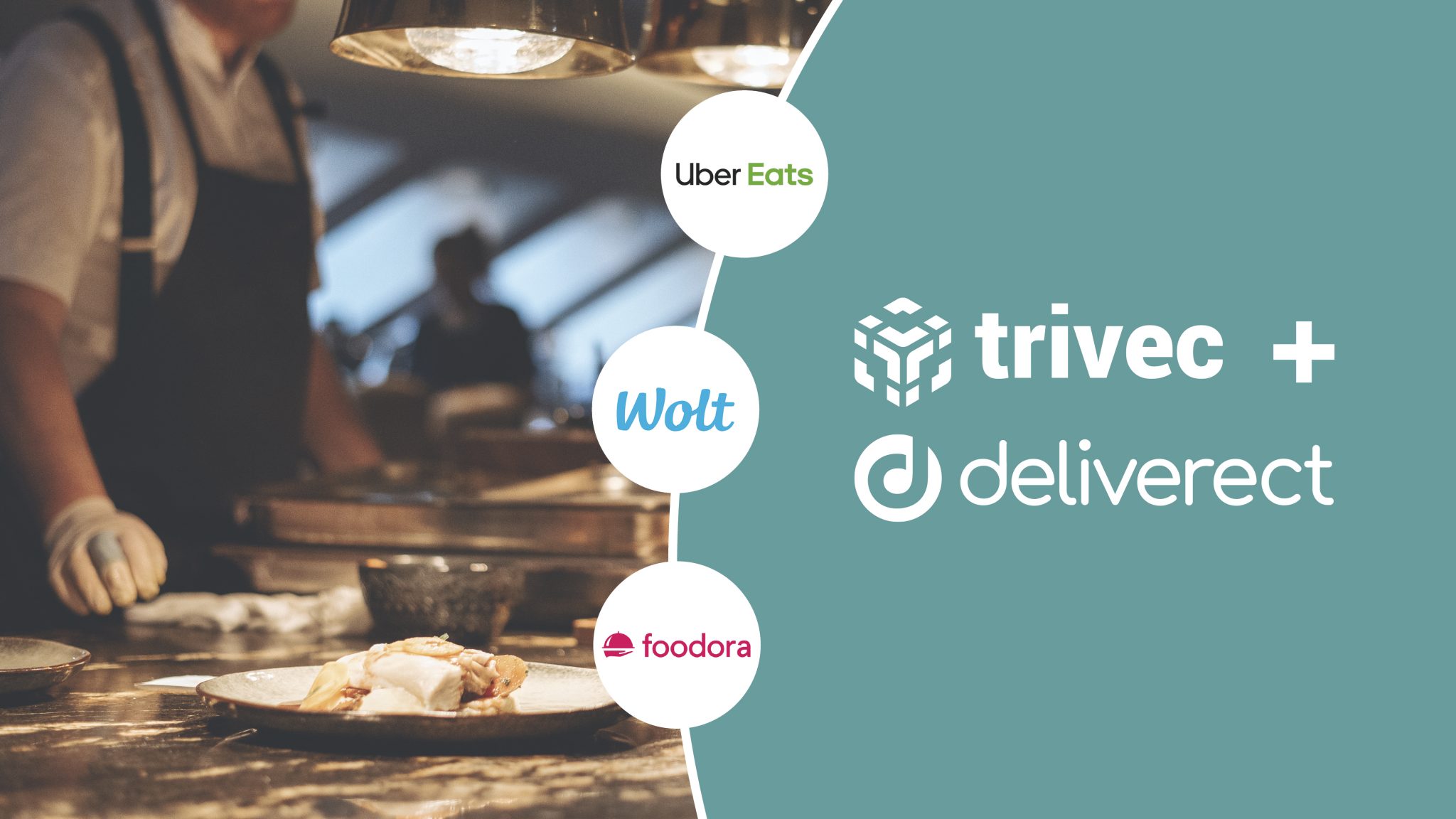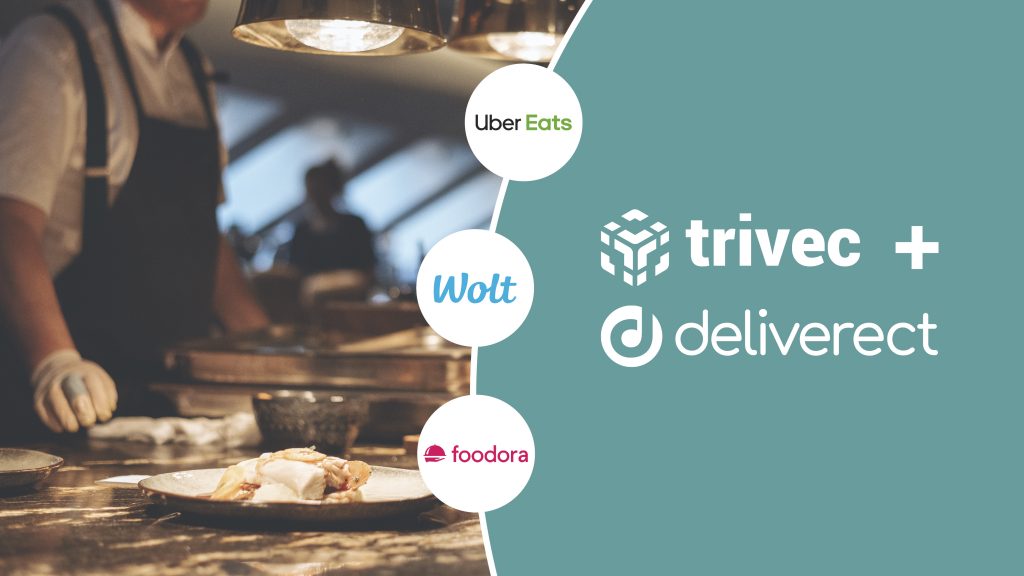 This new offering is the result of a partnership between Trivec and Deliverect, a fast-growing software start-up based in Belgium. Deliverect's middleware platform enables integration of all popular food delivery apps and connecting these with restaurants' POS system. Through this partnership, Trivec supports a direct connection from the app where customers place their orders to the POS system and the kitchen. The restaurant is relieved from most manual labour involved with managing delivery app orders, while customers benefit by having their meals delivered even faster.
"Our partnership with Deliverect is about real-world digital transformation. Restaurants want to work with all food delivery apps, as these bring new business opportunities. The downside is the risk of increasing staff workload – at times when restaurants are already extremely busy serving their guests. We enable smooth, efficient handling of online orders. An order placed by the customer using a delivery app does not have to be re-entered manually and the kitchen can have everything ready when the delivery courier arrives," says Pär Arvidsson, Chief Product Officer at Trivec.
The new service also facilitates systems management and restaurant's record keeping, as it supports practically any food delivery app through a single platform. It's easy to get started with the solution, which is cloud-based and delivered as a service for a fixed monthly fee. The integration with Trivec's POS system means that it can be implemented with no impact on the restaurants' IT platform.
Jan Hollez, co-founder and CTO at Deliverect says: Food delivery is here to stay. The customer expects instant gratification, just like for music, movies and online shopping, they want to click a button and have what they want delivered now. This means delivery is going to be an even bigger part of a restaurant's revenue and thus seamless integration with the POS is vital. With its vast experience in the point-of-sales industry, Trivec has a very mature product. This enabled us to create a seamless integration with Deliverect, while further optimizing the delivery workflow at the same time.
If you like to know how this could work for your restaurant, contact us today!
For questions and further information, please contact:
Pär Arvidsson, CPO, Trivec, tel. +46 702 809 314, [email protected]
Jenny Westerberg, Group CMO, Trivec, tel. +46 70-740 71 40, [email protected]