Pager system for restaurants
What is a paging system for restaurants?
You have probably seen these devices before in restaurants, food courts or foodtrucks. A paging system for restaurants contains of pagers, small round plastic devices which light up and vibrates when your food or table is ready. After receiving the pager, you are free to walk around the premises. You can wait outside or take a seat, depending on the set-up in the restaurant.
Benefits with pager systems for restaurants
There are several benefits using a paging system for a restaurant, here are some examples:
Efficient queuing and pick-up
Hand out pagers to your guests when taking their order so they can come back and pick-up the food when it's ready.
No long lines and large crowds during peak mealtime
You are avoiding long lines when your guests can wait outside, take a seat or walk around while waiting for their food.
Increasing service level
Your guest don't have to stand and wait in a line to get their food. They can take a seat at a table (if you have that set-up) or wait in a lounge area or outside.
Happier customers
Your customer can decide themselves where they want to wait for the food and get instant feedback when the food is ready to pick-up.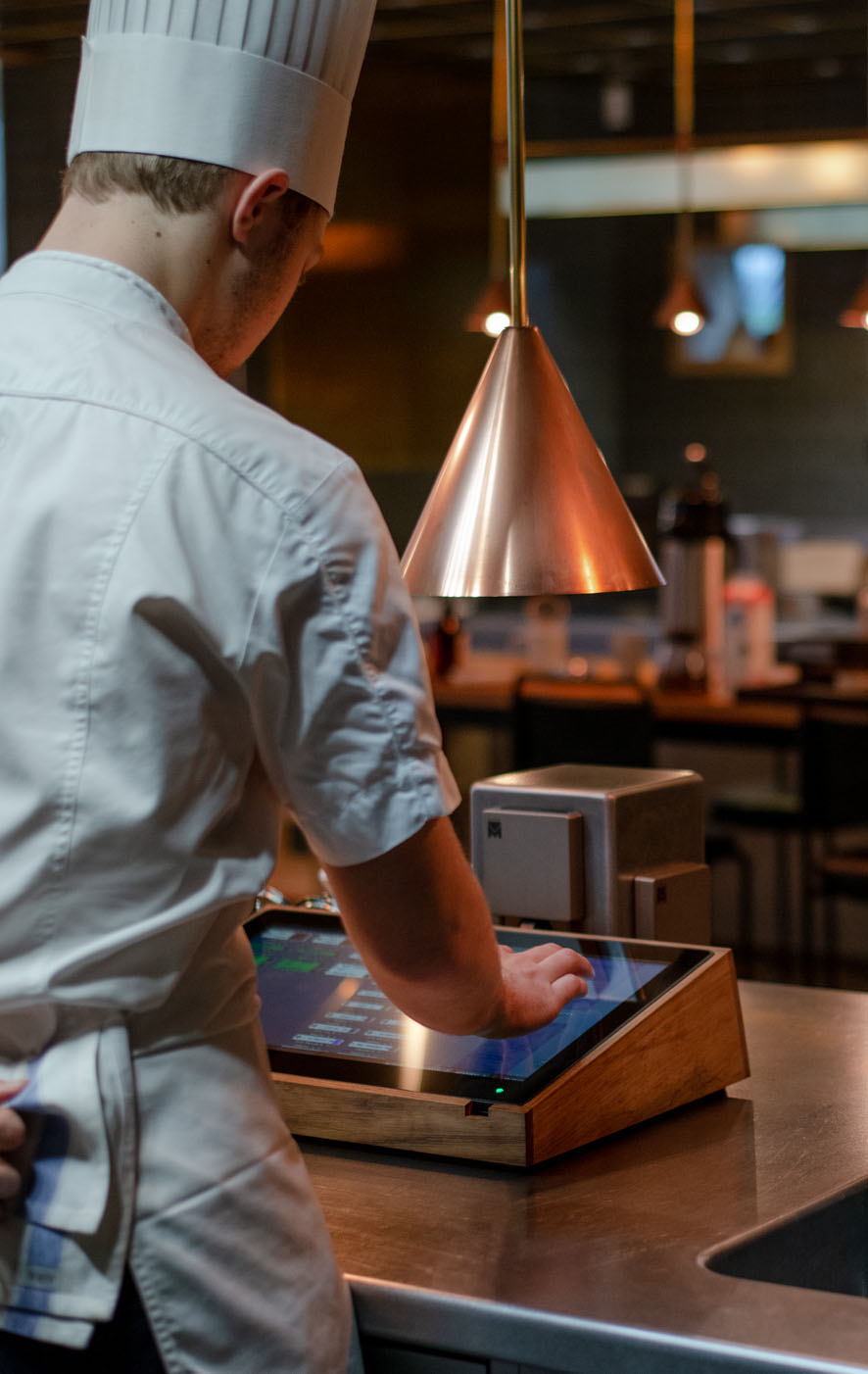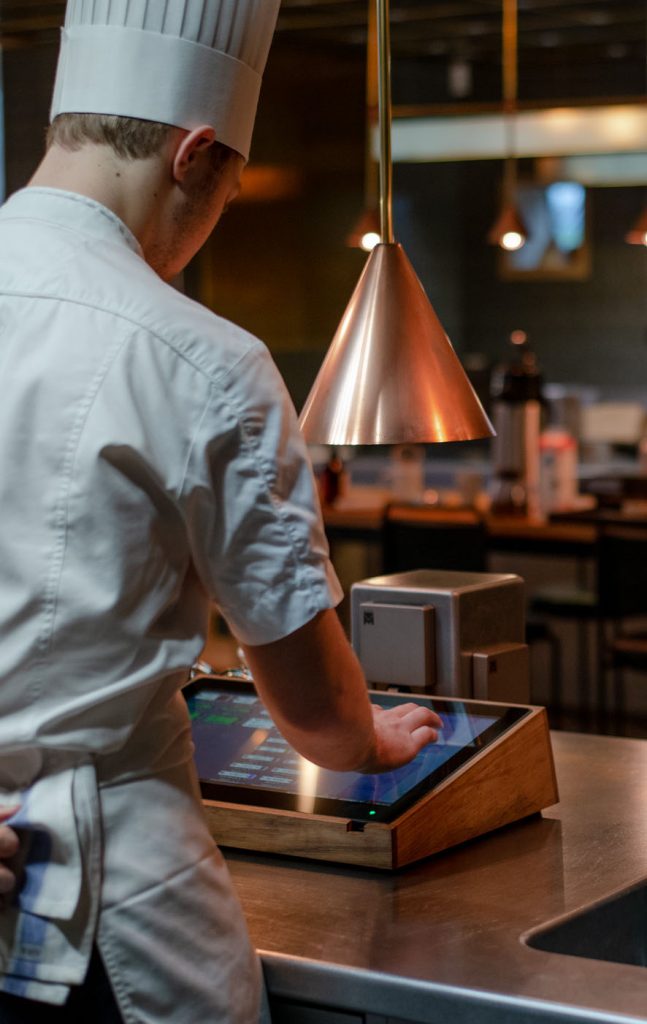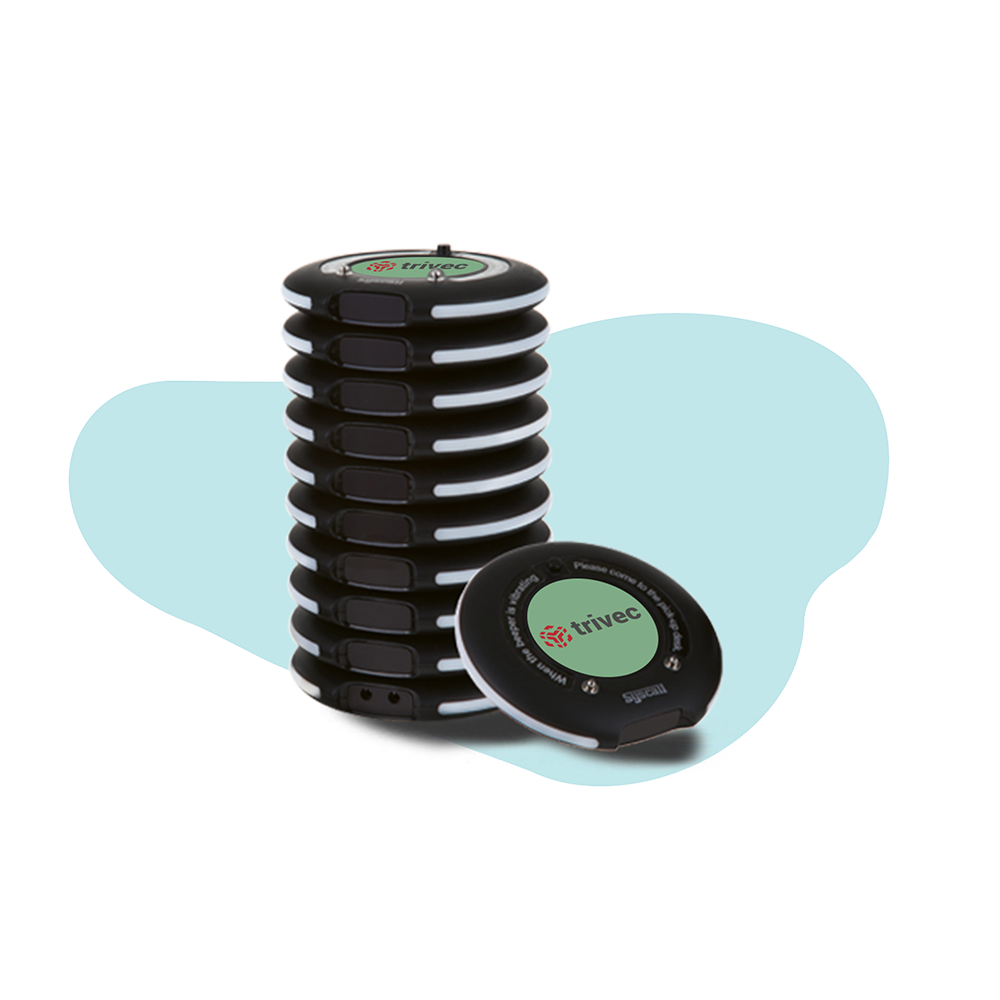 A paging system – smart technology for increased efficiency
Paging technology is a very efficient and cost-effective form of communication. The paging system for restaurants helps you streamline customer queuing and increase efficiency in logistics. You communicate easily with your customers with the pagers and your staff are on top on every order going out.
We are offering an integrated paging system with our POS-system
The paging system we are offering are integrated with our POS-system. Which means when you take an order, the order goes directly to the kitchen printer or Kitchen Display System (KDS) so your kitchen staff can start preparing the meal. And at the same time, you hand out the pager to your guest. The staff can easily confirm the order by using the Trivec KDS or POS. Once the order status has been set to prepare the pager is triggered to inform the customer that his or her order is ready.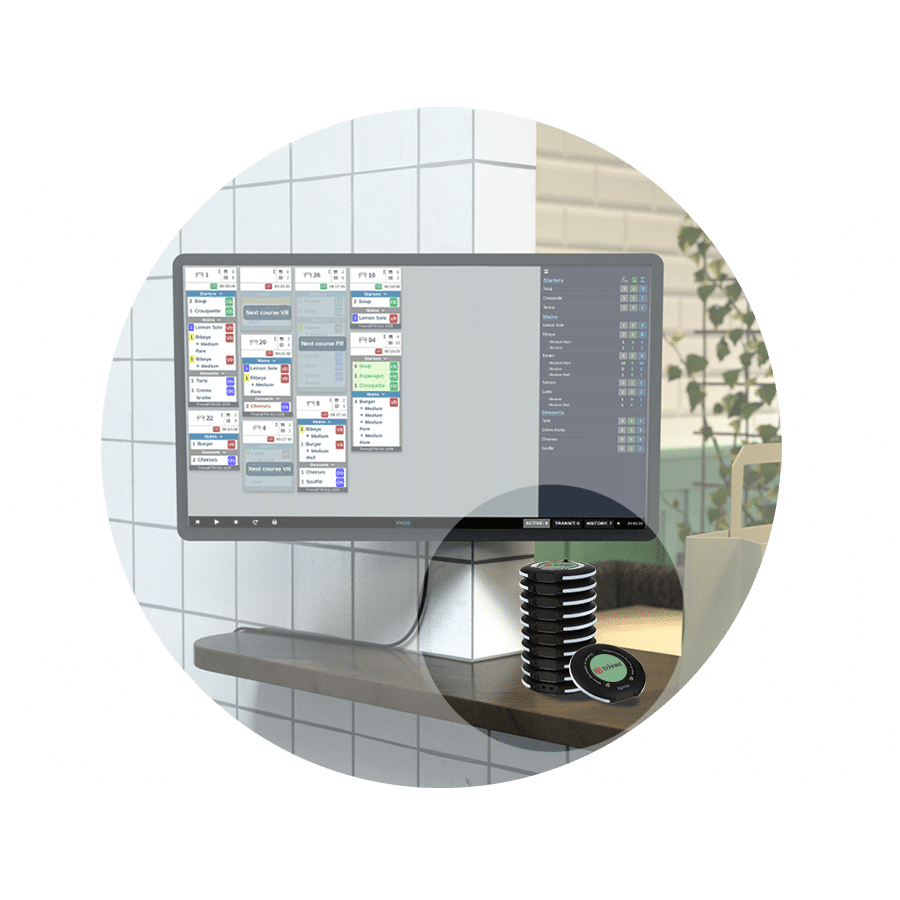 Contact us
After you have filled in your contact information, you will be contacted by one of our knowledgeable experts who can tell you more about our solutions.