Back to all integrations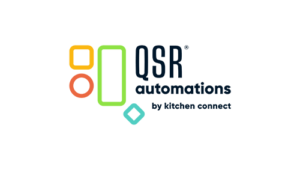 Categories
Kitchen Management
QSR Automations
Bork
QSR is the number 1 in kitchen optimization!
At Kitchen Connect we believe in the power of customization and we strive for perfection. With our customization we offer solutions that are specifically tailored to the needs of your restaurant/food company.
Through the QSR's integration with Trivec POS system we can create an integrated and efficient system. Whether you run a bar, restaurant or fast food chain, our customization allows you to streamline operational processes and improve the overall customer experience.
Our team of experts listens to your specific working method and requirements and adapts the functionality of the software to fully integrate the system into your company. Whether it concerns customized ordering processes, detailed reporting or menu engineering, we
ensure that QSR's software integrates perfectly into every restaurant.
With our customization you optimize your efficiency, minimize errors and increase the satisfaction of your guests. Contact us today and discover how our custom solutions can take your hospitality business to new heights. Together we create a customized solution that drives your success.
Benefits QSR
Kitchen Connect products offer numerous benefits for your company:
Our system will manage the orders and the focus can be on the quality of the dishes.
Our solution optimizes the speed of orders and ensures smooth operations, even in companies with multiple kitchens.
Don't lose orders anymore and have important orders immediately visible on the screens
Different settings can be used so the system matches the current occupancy in the kitchen.
Creates more peace in the kitchen, every party sees exactly what he/she has to make. It prevents you from working on things that do not apply to you.
Through addictions and predictions you can see at a glance what needs to be done at that moment.
Customized routing and timing, which ensure that dishes are prepared at the right time and come out of the kitchen faster, resulting in a better guest experience with less miscommunication and a higher turnover rate.
With the integration of various processes and real-time monitoring, Kitchen Connect allows you to work more efficiently and improve the overall performance of your kitchen. Experience the benefits of an optimized kitchen operation with QSR by Kitchen Connect!