Jamezz
Jamezz
The preferred Trivec partner and digital extension of your company for QR-ordering, kiosks and pick-up & delivery webshops.

About Jamezz
The Dutch innovative "Jamezz" is pre-eminently the most trusted and most developed self-order platform in Europe and is fully integrated with your Trivec POS. The company has now been embraced in 12 countries by more than 1500 companies of all sorts with well-known trustees like Topgolf, Autogrill, Westcord, O'Learys, Europarcs, Ramada and most of the progressive medium and small hospitality and retail companies.
What makes Jamezz stand out is that the software is applicable to all ordering processes within a company, which means that Jamezz offers added value for basically every hospitality or retail company. Jamezz offers the most extensive forms of QR ordering, beautiful take-away kiosk software and clear pickup & delivery webshops.
Jamezz's vision is to be a digital extension and innovation partner for life for their customers. Jamezz achieves this by offering clear and fully self-manageable software that is completely streamlined with the customer's corporate identity and working methods. The Jamezz software even supports more guest loyalty and higher guest engagement on social media through their loyalty integrations and social media support.
Due to the higher work efficiency and advanced upsell possibilities, Jamezz not only increases order values by an average of 28%, but also makes a significant difference in staffing costs. Jamezz sticks to their promise to be an innovation partner by continuously developing and ensuring that the customer will always remain at the forefront of innovation.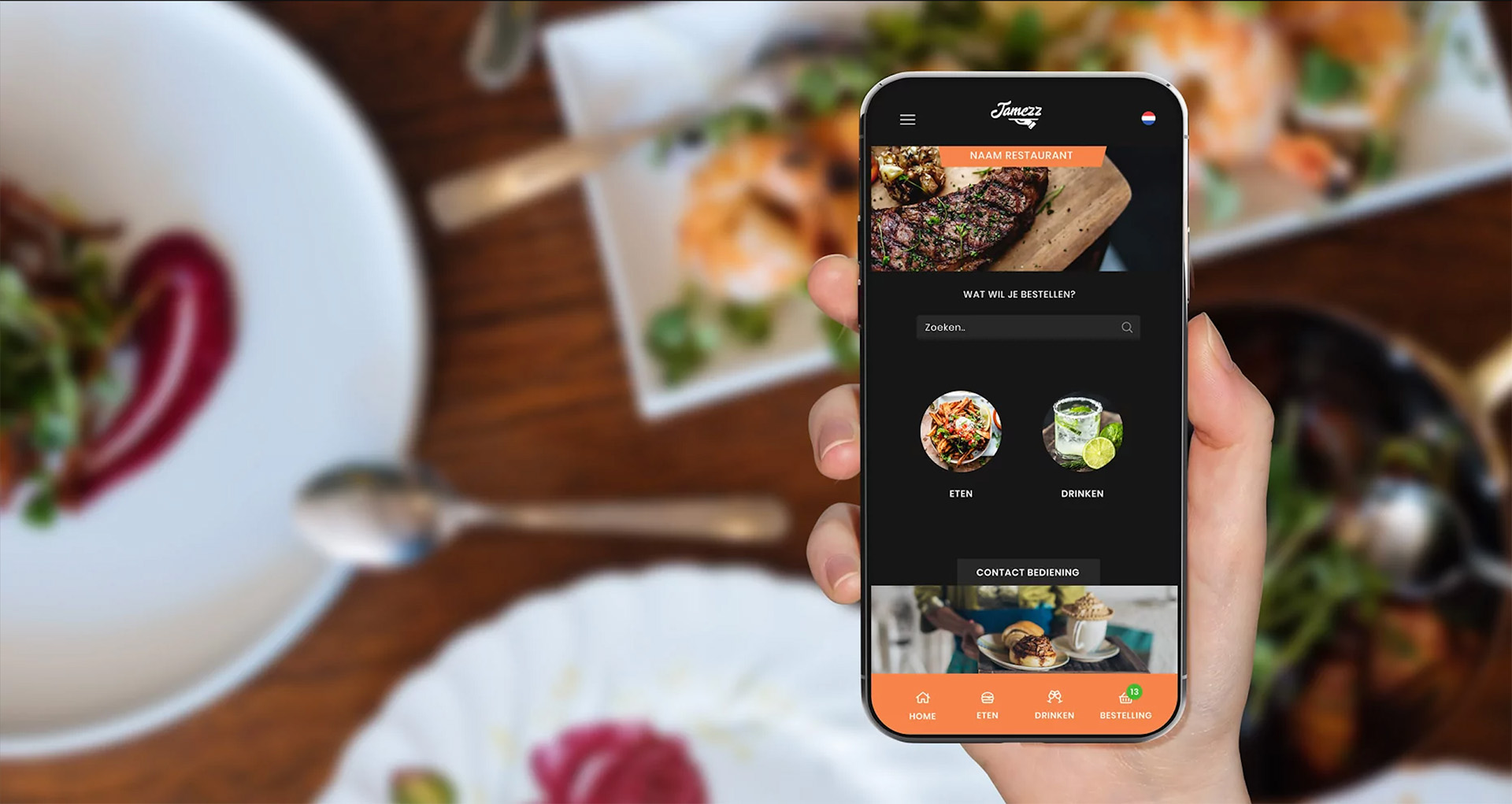 Office location
Netherlands
Druivenstraat 25
4816 KB Breda, Netherlands
+31 (0)85 301 3000
[email protected]
Get in touch!