Apicbase
Apicbase
Apicbase is the leading F&B management software for multi-store food businesses and hotels.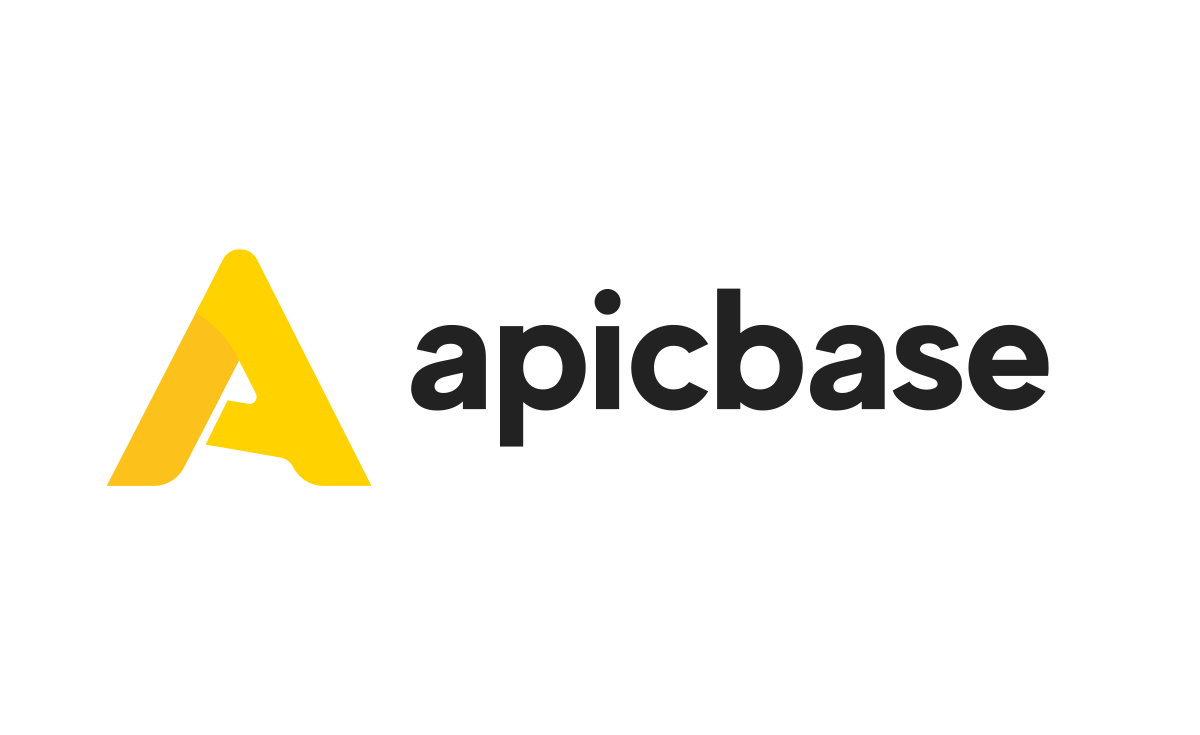 About Apicbase
Apicbase is the leading F&B management software for multi-store food businesses and hotels.
It is an easy to use platform for food cost control that enables you to centralize & automate recipe management, inventory, purchasing and production planning. All while enhancing your sales analytics and enabling traceability.
Imagine having all your f&b data at your fingertips, at any given moment, wherever you are in the world. That is exactly what Apicbase will give you.
The Apicbase mission is to help you save time and money, while getting more happy customers and enabling your operations to work more efficiently.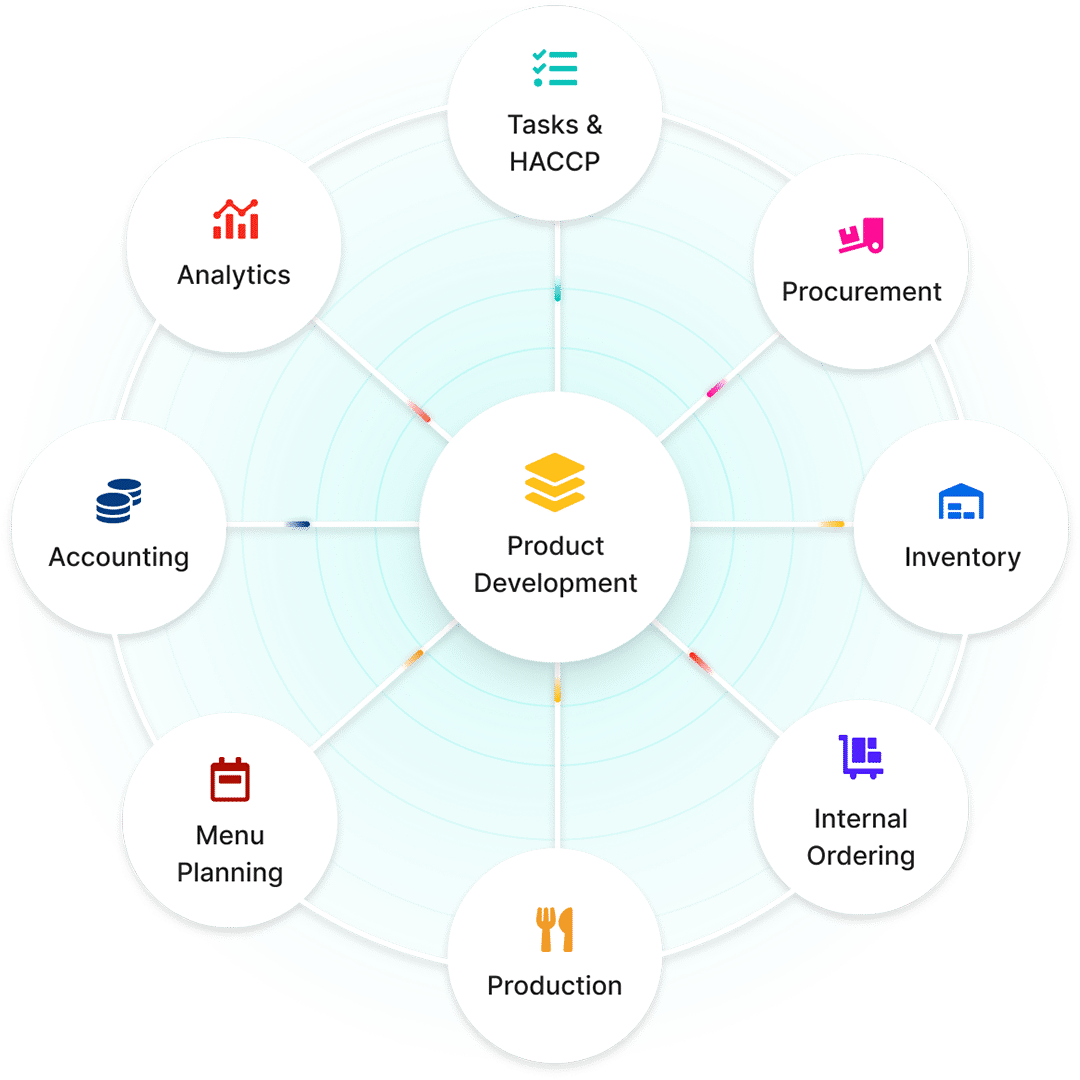 Apicbase is the leading back of house management software for food businesses
Apicbase is an easy to use platform for food cost control that integrates seamlessly with ePOS-systems. It supports single and multi-unit restaurants, hotels and catering operations, and manages all kitchen data – from recipes to procurement.
The back-of-house of a professional food business is notoriously hard to manage. The reason is simple: a lot is happening at the same time. And it never stops. It's a continuous loop of recipe development, menu engineering, inventory control and procurement.
The goal of all this is clear: keep quality up and costs down. The downside is that the admin can quickly become stressful and time-consuming.
Apicbase eliminates spreadsheets and provides staff with an easy-to-use interface to enter recipes, ingredients and stock data.
Management and owners can monitor operations in a clean-cut dashboard that shows the food costs, orders, inventory status, sales data and more.
Apicbase consists of 9 modules and an API
1. Product Development
It is a central hub for your ingredients, recipes and menus, with automated food cost calculation, margin control and allergen checks. Accessible anywhere, anytime and on any device.
2. Procurement
This module is a smart ordering system that provides bills-of-materials based on actual sales and inventory status. You can send an order directly to their suppliers from the system.
3. Inventory
When integrated with an ePOS-system, Apicbase depletes stock down to the raw materials. It eliminates the need for numerous stock takes and allows for precise purchasing to reduce waste and overstocking.
4. Sales Analytics
Apicbase puts sales numbers and recipe costs in a single graph. You can immediately spot the dishes that are both popular and hit the target margin. Profitable menu engineering has never been more efficient.
5. Tasks & HACCP
Apicbase helps you to stay in line with HACCP regulations. The software organises and monitors food safety tasks. HACCP records are stored in the cloud and can be produced instantly in case of an inspection.
6. Training
It's no secret that workforce turnover is high in the hospitality business. The Apicbase training module speeds up the onboarding process. It assures a quick transition from newbie to valuable team member thanks to step-by-step guides and videos for cooking and plating.
7. Production
Apicbase is a next-level mise-en-place tool. You enter the number of portions, and the system calculates the quantities the team needs to prepare, including a step-by-step overview of the tasks to perform. It's a great way to bring newbies up to speed and unburden seasoned staff members.
8. Planning
Schedule your daily, weekly and monthly production plans and track all progress simultaneously in your calendar overview.
9. Accounting (by Omniboost)
Apicbase connects with any accounting software to manage all F&B invoices thanks to our integration with Omniboost
10. Apic API
Food businesses with online ordering, digital menus or kiosks can update these apps with allergen info, prices, nutritional values, product availability and more straight from the Apicbase back-end.
Secure the bottom line
In broad strokes, you could say that POS-software focuses on revenue optimisation. Apicbase, on the other hand, aims for cost control. The two systems are complementary. They close the loop between the front and the back of house, and together form a system that helps you to secure the bottom line of your food business.
POS system for restaurants
Read more about Trivec POS system for restaurants here.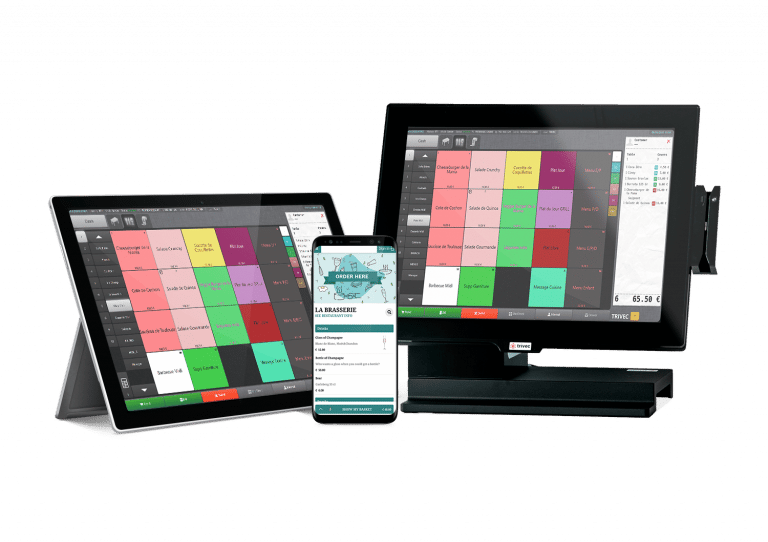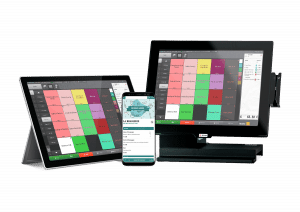 Get in touch
Office
Samberstraat 3, 2060
Antwerpen, Belgium
Phone
E-mail
Contact us
After you have filled in your contact information, you will be contacted by one of our knowledgeable experts who can tell you more about our solutions.