Trivec and Adyen partner up to help restaurants digitalize their offering
September 3, 2020
Trivec, the market leader in POS systems for restaurants, and Adyen, the global payments platform, announce a new partnership to support restaurants as they start to re-open in Europe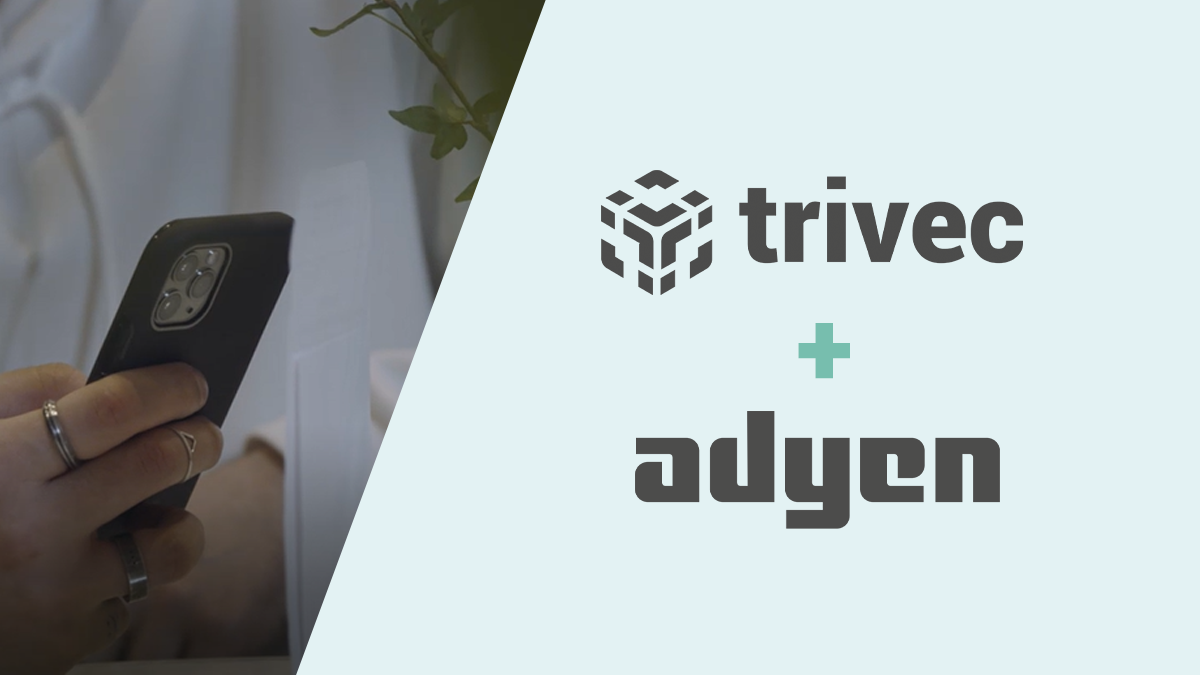 Trivec, one of Europe's largest POS systems for restaurants, is partnering with the global payments platform Adyen to offer restaurants easy digitalization. The solution, called Trivec Buddy, allows all Trivec's 7000+ customers to switch on mobile order in-restaurant to maintain distance between the guest and a critical way for restaurants to find new ways to conduct business.
With Trivec Buddy restaurants can increase the safety for the guests and staff with minimum physical contact since the customer's order and pay through their mobile phone. The guest places an order via their mobile phone which goes directly to the bar or the kitchen. This limits the amount of time the wait staff must spend by the table and increases efficiency.
In the last few months, more customers have turned to e-commerce and preferences for contactless and digital wallets, which don't require touching a terminal, have increased. Trivec Buddy is a natural extension of the behaviors customers are displaying, that help keep customers and staff safe as restaurants open up more, says Roelant Prince, CCO at Adyen.
Working together with Adyen, Trivec is able to use technology to help restaurants adapt to the new circumstances. As mobile technologies play an increasing role at point of sale, the partnership with Adyen allows us to offer future-proof technology, such as the latest ways to pay, market leading risk management, and a great in-app payments experience, says Henrik Larsson, Group Chief Product Officer.
Restaurants that wish to leverage Trivec Buddy need to have an existing contract with Trivec. Together with Adyen, restaurants can be screened and onboarded quickly and start accepting orders within 1-2 days.
The Trivec and Adyen offering is available in France and Belgium, and soon also in the Nordics.
For questions and further information, please contact:
Henrik Larsson, CPO, Trivec, +46 73-057 02 22, [email protected]
Jenny Westerberg, Group CMO, Trivec, +46 70-740 71 40, [email protected]