The Michelin Guide 2019 Sweden – many Trivec customers on the list
March 27, 2019
In the latest edition of the Michelin Guide for the Nordic countries, 22 Swedish restaurants were awarded one or more of the coveted Michelin stars. Of these, more than half (12) are using POS solutions from Trivec. The only Swedish member of the exclusive group with a three-star rating, Frantzén in Stockholm, is also a Trivec customer.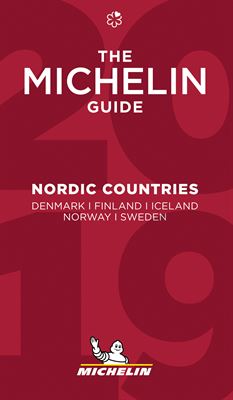 Contrary to popular belief, the Michelin Guide not only covers the most luxurious, star-rated establishments. The 2019 Michelin Guide names 86 Swedish restaurants in all. Among these, 47 are Trivec users.
Complementing the Michelin star rating, the Bib Gourmand designation signifies "good quality, good value cooking". A well-known Stockholm restaurant which has carried this status over many years is Rolf's Kök. And recently, the Michelin Guide ha added a third awards category, called The Plate, to recognize restaurants that simply serve good, quality food.
View all the Swedish restaurants that are included in the Michelin Guide.