Self Service Bar
October 22, 2019
With Trivec's new self-service bar system, Trivec Bar View, you can wave goodbye to long queues, irritated customers and stressed out staff. The bar system is easy to implement and easy to use.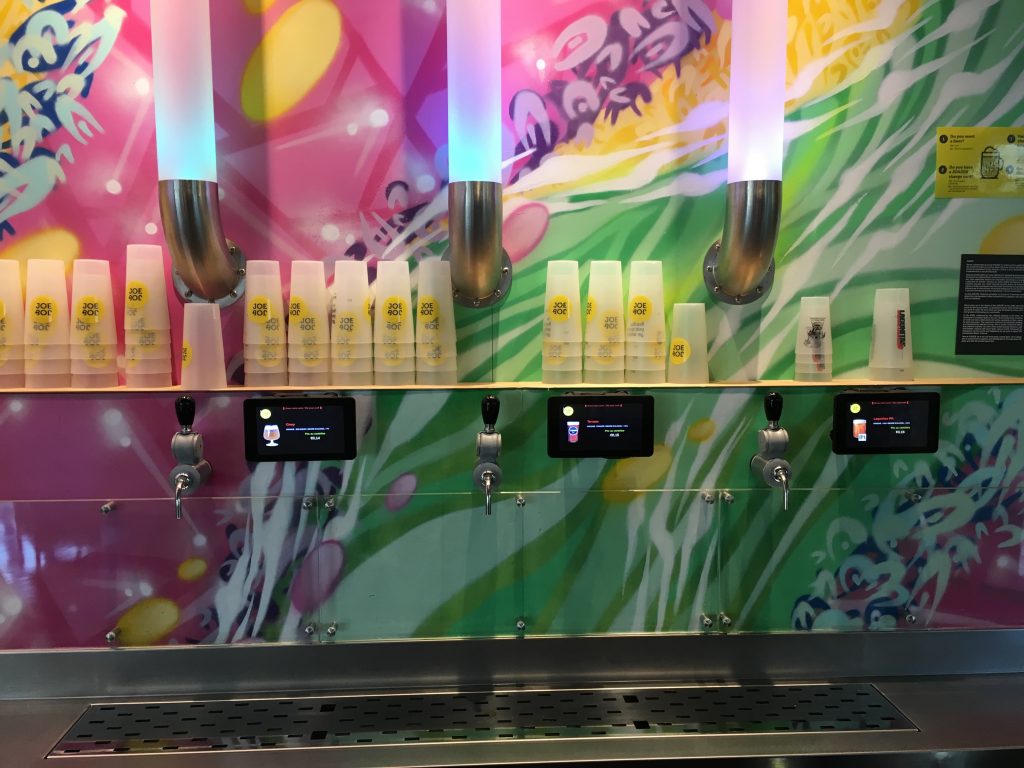 Higher customer service with self service bar system
Your customers will be engaged and become their own bartender, and you can offer a higher customer service with the same or less amount of staff. Each bar control can manage up to eight beverages and can be used with tap systems, wine dispensers or speed rails. Festivals, unmanned bars in hotels and self-service restaurants can really make use of a self-service system.
Key features
Trivec's self-service tap system can be used as a standalone or a linked device, which have up to eight outputs (bar taps). Which means it can be used both as a single beer-tap or a full beer wall.
The customer serves themselves by unlocking the bar tap with a pre-paid customer card.
The bar taps are connected to Trivec POS-system which gives you full control over the amount of beverage you are selling and you can easily take out reports.
The display on the bar-tap is fully customizable, you can choose to show your logotype, product type, remaining credits on the customer card etc.
The picture is taken from our customer Jo&Joe in France, and their self-service beer wall. An excellent example of a beautiful and effective bar system.