Kung Carls Restauranger & Barer
Kung Carls Restauranger & Barer has doubled its revenue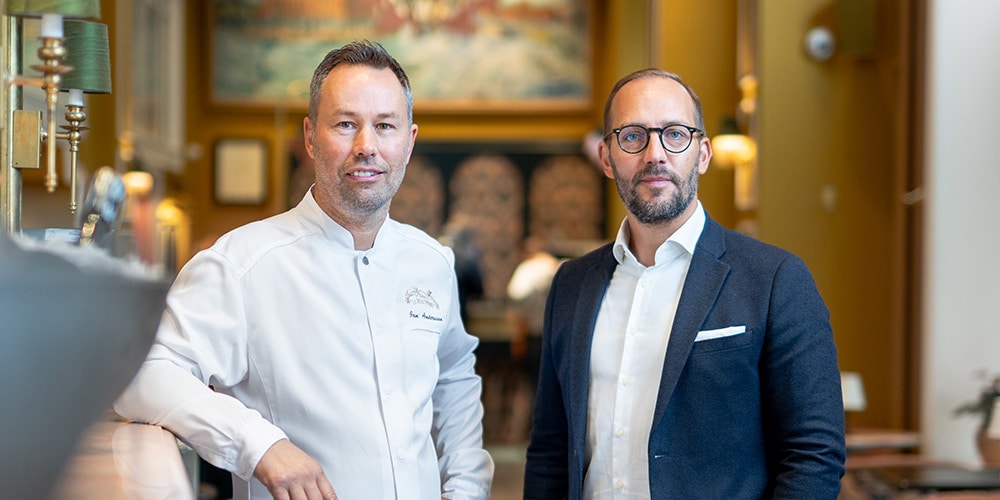 We had a chat with Jan Andersson, restaurateur and co-owner of the restaurant company running Hotel Kung Carl and Bistro la Belle Epoque, and Joakim Swahn, CEO, about how they manage to run a profitable business.
Kung Carls Restauranger & Barer operates a restaurant, bar and events, and is just a stone's throw from Stureplan in Stockholm. The business took a giant leap during the pandemic when they were able to take over the Starbucks premises next to the hotel with a front facing the busy Kungsgatan.
Trivec – a reliable partner with a wide product portfolio for growth
To realize their growth plans, Kung Carls Restauranger & Barer need a stable and reliable partner capable of handling complex work methods and having a broad product portfolio. Janne and Joakim wanted a system that is user-friendly, able to handle many different types of work situations, has good support and service, and is compatible with other systems.
They also wanted a provider that is more proactive than their previous provider, and is available with local contact persons and support. For Kung Carls Restauranger & Barer, it's important to have long-term and good relationships with their suppliers, and Trivec's pleasant and knowledgeable staff was also taken into account when they chose a provider.
We chose Trivec for their user-friendly solutions, wide product portfolio and large partner ecosystem that we see as an important part in running a profitable restaurant business. But also for their pleasant and knowledgeable staff, we value long-term relationships with our suppliers," says Janne Andersson, Restaurateur and Co-owner of Kung Carls Restauranger & Barer
Doubled their revenue after the pandemic – the bistro in focus
The effect of the new location has been enormous and better than what Janne and Joakim had expected. They have doubled their revenue after the pandemic, becoming much more visible with the bar which is open 365 days a year attracting new customers. This has spilled over to the other businesses, the French Bistro La Belle Epoque, their events, and the hotel.
Previously they sold too much food compared to drinks to be profitable. But now they have reversed the trend, and beverages account for 60% and food for 40% of the revenue.
Clear growth plans and many new exciting concepts
Janne and Joakim have clear growth plans and are planning many new exciting concepts. Like drag bingo on Wednesdays, LOL Comedy club with Jakob Öqvist on Thursdays, the city's best afterwork with a live hybrid and DJ on Fridays, and dining jazz on Saturdays.
Trivec HandyPay makes it easy to open up new spaces
They currently use fixed cash registers in combination with HandyPay (a mobile order and payment unit for the waitstaff) that makes it easy to take orders and payments in new places. This is practical when they run their events like their jazz nights. Instead of setting up a cash register in that part of the premises, they run HandyPay units, and the staff can get started right away and take orders and payments.
Reports and statistics important for profitability
Reports and statistics are important for Janne and Joakim to manage a profitable business and they receive daily sales reports from MyTrivec which they follow closely. They also use integrations to personnel and finance systems for reduced administration.
QR-codes as a complement
Kund Carl are going to pilot Karma's QR code solution on the outdoor serving and the roof terrace, which is integrated into Trivec's POS-system. If it works well, they will also run QR codes for brunch, room service, and in the minibar. Janne and Joakim suspect that the additional sales, especially for beverages, could be higher than it is today, and they want to make it as easy as possible for their guests to order and pay.
They will not reduce the service staff, but they see QR codes as a complement for guests to choose if they want to add more to their order. Of course, guests can choose to summon the waitstaff and place their order there as well.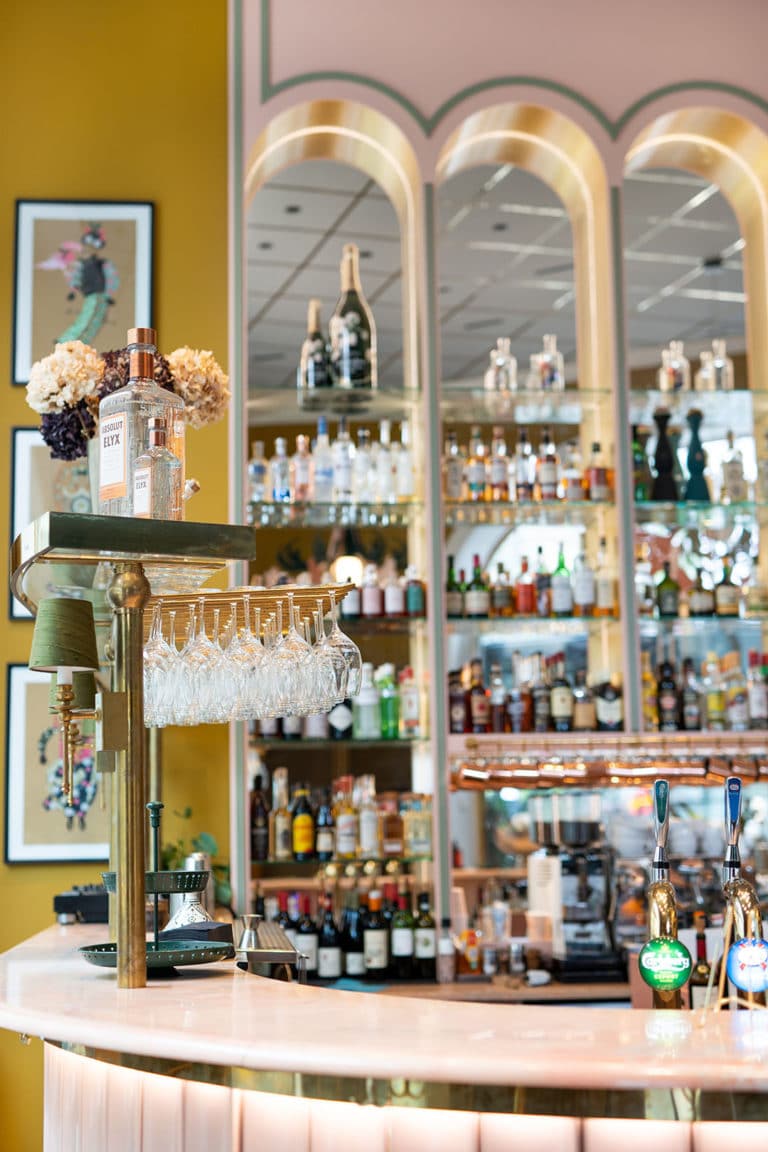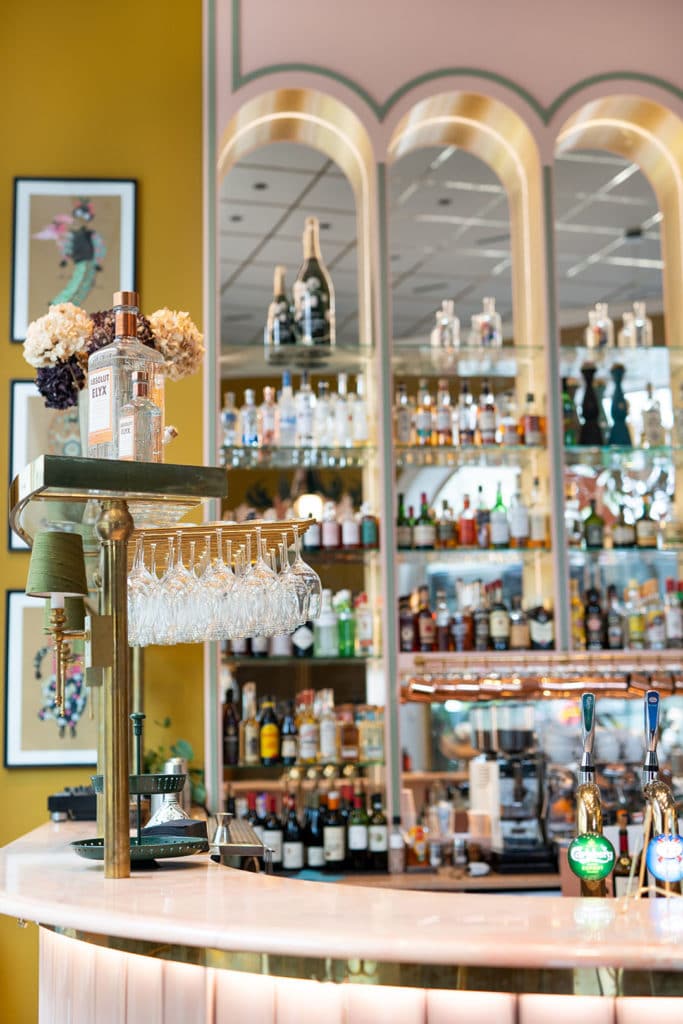 Running their restaurant business like a private company
Janne and Joakim view the restaurant business like any other company, where it is important to keep track of their revenues and costs. They follow statistics and reports carefully to ensure the business is profitable.
The challenge many restaurants have, is that they run the business as just a restaurant, where in the past the same requirements for follow-up and statistics were not applied. Decisions were not made based on data but were just pushed through, and this mindset largely still exists, making it difficult for restaurants to become profitable, says Janne and Joakim.
Are you interested in learning more about how we at Trivec work with Kung Carls Restauranger & Barer, or other clients? Don't hesitate to reach out to us today.
Contact us
After you have filled in your contact information, you will be contacted by one of our knowledgeable experts who can tell you more about our solutions.