Frituur Daan
Frituur Daan
In Tisselt and its surrounding area, Frituur Daan has been an established name for about eleven years. What started as a typical Belgium Snack bar in a barrack, grew to become a successful snack bar in its own building.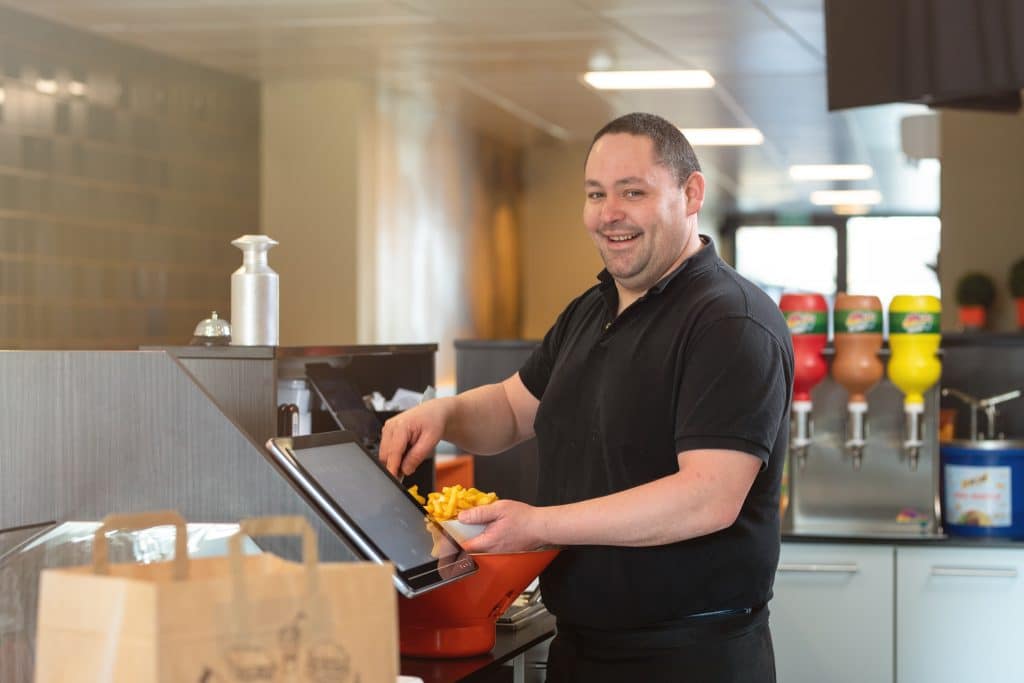 With around a hundred customers every day, snack bar owner Daan van de Voorde obviously needed a practical POS system. "We used to have a very simple POS that wasn't really appropriate for everyday use. When we moved to our own building five years ago, we decided to search for a better alternative."
We discovered this type of Trivec POS system at a hospitality trade fair and we immediately liked it. We now work a lot more efficiently and faster thanks to the big, user-friendly screen.
"Do you want to adjust the menu or add or remove products? It's very easy to make adjustments thanks to the practical keyboard. I also find the receipts to be clearer, both for the customer and for ourselves. "
Frituur Daan is also moving along with the trends of the digital world, because now you can even order your fries online. "Via One2Three customers can place an order from any location, which is then immediately displayed on the POS system. It was very easy to set up that connection. We don't have to write down anything because everything runs automatically."
The transition in Daan's snack bar went very smoothly when the POS system or so-called "white" register was implemented in the hospitality industry a couple of years ago. "At that time this kind of POS system was one of the only ones in which a link with a so called black box (control module) was immediately fixed." A great way to save time and money!
Are you setting up a new hospitality business or is your POS system ready to be replaced? Daan recommends focusing on the user-friendliness of the POS system. "The bigger the screen, the better the overview, if you ask me. Keep the menu as simple as possible and avoid submenus. You don't want to lose time on a daily basis by scrolling and searching for the right product. "
Contact us
After you have filled in your contact information, you will be contacted by one of our knowledgeable experts who can tell you more about our solutions.