Trivec recruits a Chief Product Officer to strengthen the management team
October 2, 2019
Henrik Larsson has been recruited as Chief Product Officer (CPO) by Trivec, the market leading vendor of POS-systems to the restaurant industry. Henrik has solid experience from product development and management together with sales from the IT industry. He started his professional life working at a restaurant.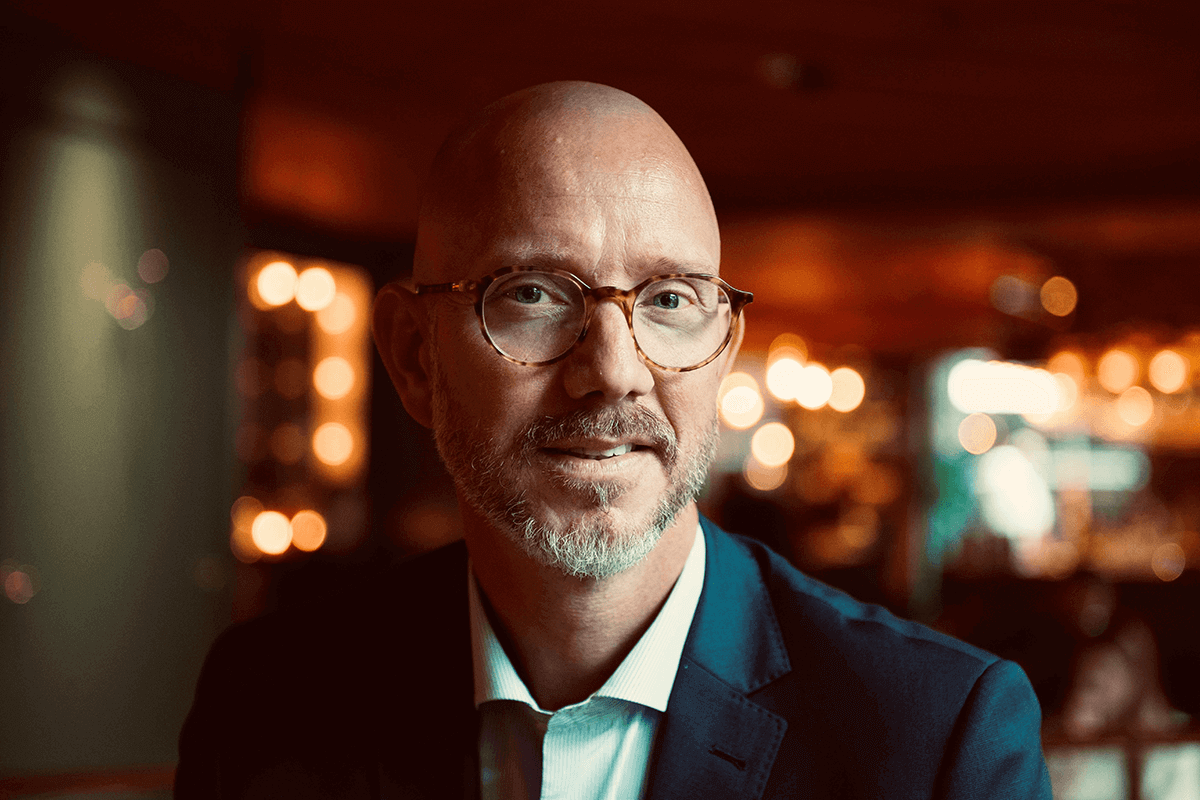 – In a way, it's like coming home again, says Henrik Larsson. Knowing he will find Trivec customers among his old workplaces. In addition to gastronomic studies during upper secondary school and serving as a chef in the Navy, Henrik has experience of working as a chef, bar manager and restaurant manager.
After his service in the Navy he completely changed course of direction and began studying system engineering, focusing on e-commerce. With previous experience from companies such as Telia, Tieto and Visma, he has moved on from system development to leadership roles in product management, sales and as CEO. Most recently Henrik was the CEO of Heads Svenska AB, which develops business systems for the retail industry.
– Coming to Trivec as CPO suits me perfectly. We have a really strong product offering and at the same time it's an exciting time for the company, with customers who see new opportunities with digitalization and want the best system to support their business," says Henrik.
– To recruit Henrik Larsson as the new CPO and key person on the Trivec management team is very good news for the company. Henrik is an inspirational leader with a clear vision of how to develop our offering through innovation. In a unique way he understands our customers and the technology as well as the business aspect and combines it to create unique opportunities for our customers, explains Daniel de Sousa, CEO of Trivec.
The core of Henrik's mission is to set and expand the strategic plan for Trivec's product development. This includes technical questions, such as creating a stable and future-proof architecture with a strong focus on the user experience.
– We will listen to customers' wishes and requirements and give them a product that is both nice to look at and easy to use. It is also important that Trivec, in a smart way, continue to stand for openness and not lock in customers as we develop the future system for them, says Henrik.
While Henrik is inspired by the possibilities of technology, he considers himself an entrepreneur and sees business development as part of the job:
– Product management is also about offering an attractive pricing model with solutions that are cost-effective for customers, while also providing revenue that allows us to grow with profitability, says Henrik.
For more information:
Henrik Larsson, CPO, Trivec, tel. 073-057 02 22, [email protected]
Jenny Westerberg, Group CMO, Trivec, tel. 070-740 71 40, [email protected]
About Trivec
Trivec is a leading Point of Sale technology provider to the European hospitality market. Our solutions help optimize payment and facilitate operations management for restaurants, bars, cafés and hotels. Trivec's broad PoS software and hardware offering includes cash registers, card payment terminals, handheld devices and beverage dispensing systems, with flexible options for integration with booking, finance, personnel, purchasing and inventory functions. Founded in 1993, Trivec locally serves more than 7,000 customers from offices in Sweden, Norway, Belgium and France.