Campaign Trivec Buddy
No monthly fee and no binding period
To support you in a good way during these difficult times with Covid-19 we have removed the monthly fee for using Trivec Buddy, and the binding period. Which means you can test Trivec Buddy without the risk to invest in something you do not use. Transaction costs will be added. 1.5% per transaction from Trivec and costs from the payment provider Adyen or Stripe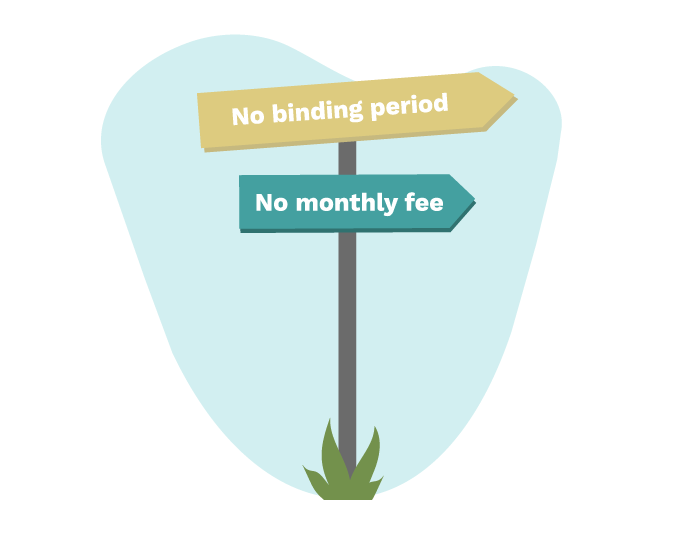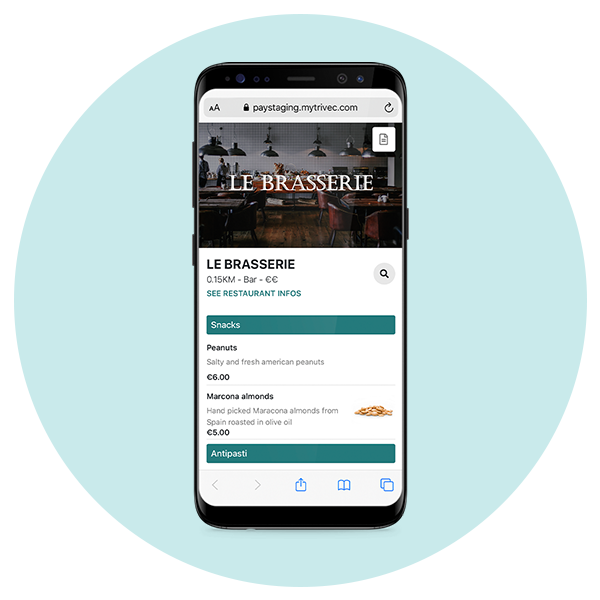 Smooth mobile ordering
Trivec Buddy is a web-based product for mobile ordering and payment that enables your guests to order from a digital menu and be served at the table or pick it up as takeaway.
Orders are made by scanning a QR code, which direct you to a digital menu, where your order and pay.
Your guests do not need to register an account or debit card in advance, and no download is required.
A great complement that makes it easier for both customers and the restaurant staff.
We are helping customers such as Nobis Hotel, Pepes Bodega, Stars n Stripes and Berns with their Trivec Buddy installations and how to set it up in the best possible way. Don't hesitate to contact us to get our help.
Easy administration and increased speed of service
It's easy to set up the menus for Trivec Buddy since it's integrated with our POS-system. You use the same back-office as you normally do when creating menus and special offers. No extra system you need to login to. The integration also supports and simplifies for accounting and inventory management since all orders are registered in Trivec.
The restaurant staff will see each order coming in on their Trivec Displays or kitchen printers, along which table the order belongs to or if it's takeaway. Since the payment is complete, all that is left is serving the food when it's ready or notify your takeaway guests.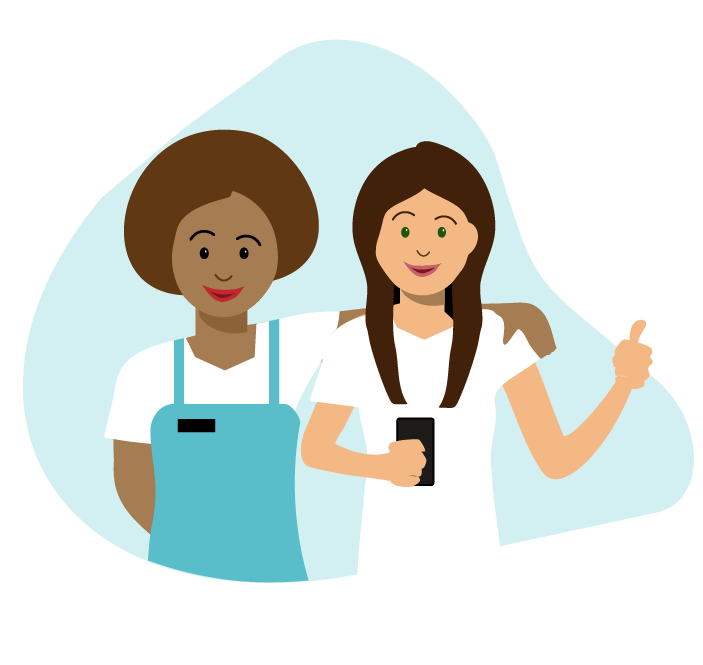 I like Trivec Buddy because it makes it easier for the guest to order and pay and at the same time the personal service remains. A perfect mix of digital and physical service.
- Niklas Holgersson, CEO of Stars and Stripes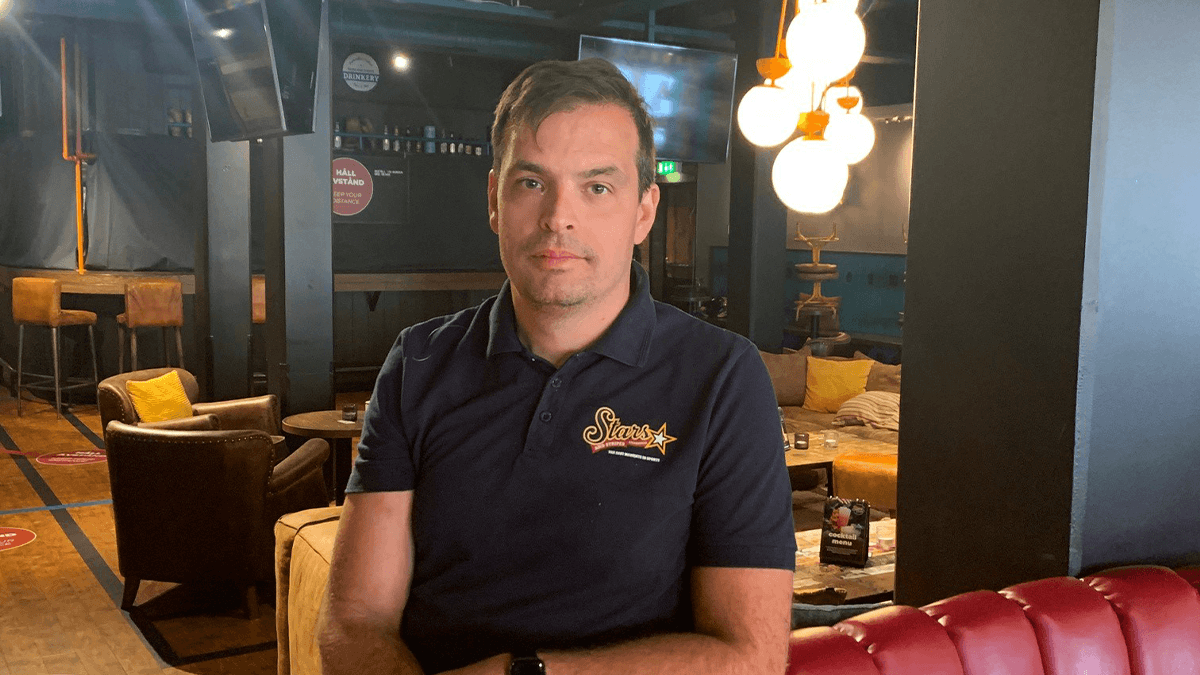 Use Trivec Buddy for takeaway
You can use easily use Trivec Buddy for takeaway. You add a link from your website to your takeaway menu. Your guests order and pay via the menu, and they also get information about pick-up time and other relevant information you like to provide. The order is directly sent to your kitchen and the kitchen staff gets notified that it is takeaway.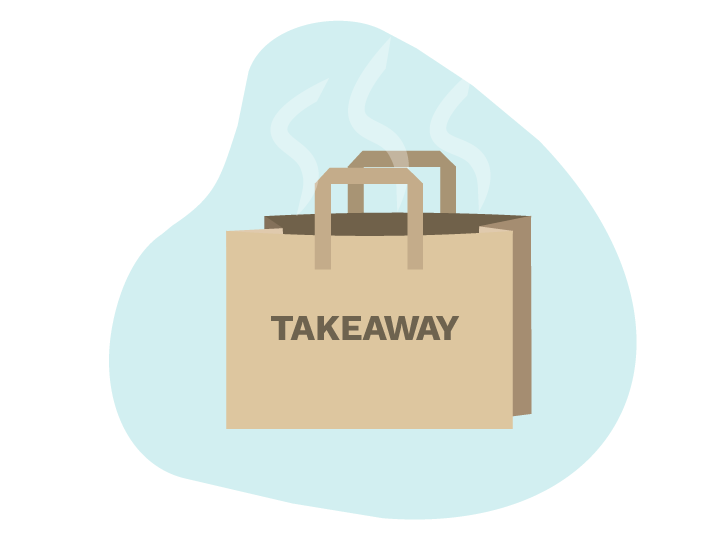 Run your restaurant in a safe way
Trivec Buddy gives you the possibilities to run your restaurant in a safe way and minimizing physical interactions. But you can of course decide how you like to set it up.  Here are a few examples on how you can use Trivec Buddy for a safer restaurant:
No physical menus – read the menu on your mobile phone.
Your guests do not have to touch the same menu another guest has been using.
No card machines – pay with your mobile phone
Your customers will use their phone to pay the bill, so you don't have to use a credit card machine. And your customers don't have to touch something hundred other people already has touched.
Minimum physical contact
Since your guests can both order and pay through their own mobile phone, you minimize the physical contact points
Takeaway and pick-up
There might be some of your customers who rather eat their food at home or at another place. For these customers you can easily offer pick-up with Trivec Buddy. They order their food as your seated guests via their mobile phone, but instead you package the food in a take-away box and bring the food outside.
Increase your revenue with Trivec Buddy
Trivec Buddy is very versatile when it comes to how to use the solution. It's truly useful during the pandemic with minimizing social interactions. When we will go back to a new normal and hotels can open again, you can use Trivec Buddy for room-service, for your pool-area, for the conference area etc.
Many of our customers use Trivec Buddy as a complement to their physical service in their restaurants. It's very useful at peak times when you get a lot of people to your venue at the same time, like lunch hour or after work. Your guests can place the order themselves and get served as soon as possible.
Or we have customer who use Trivec Buddy for their outdoor seating area or as a complement in the bar.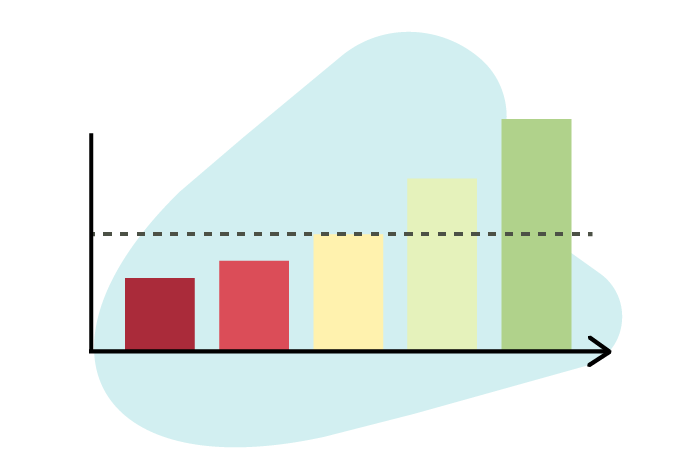 Book a Demo
After you have filled in your contact information, you will be contacted by one of our knowledgeable experts who can tell you more about our solutions.